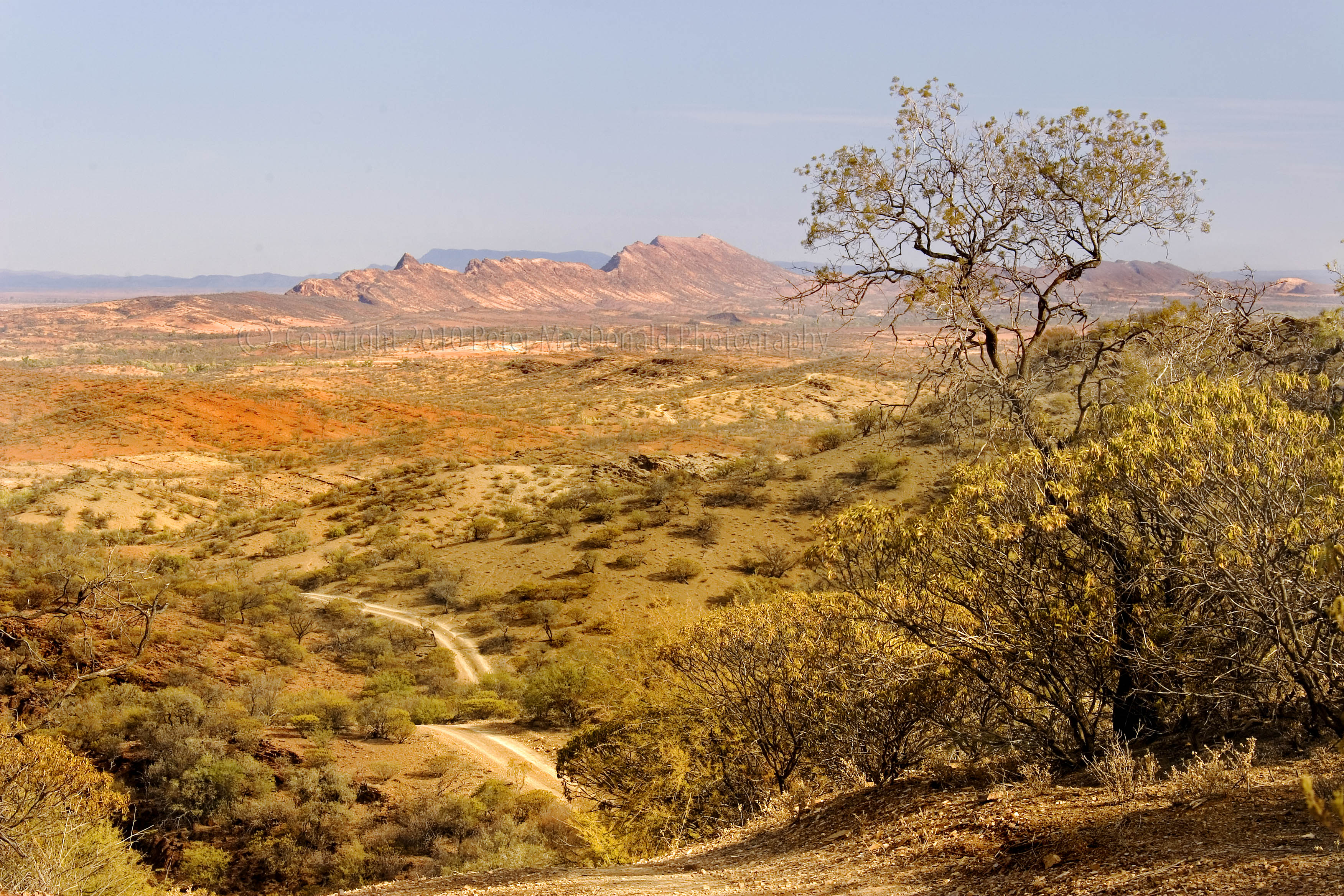 Mining the Archives
Posted by webmaster
On March 9, 2011
1 Comments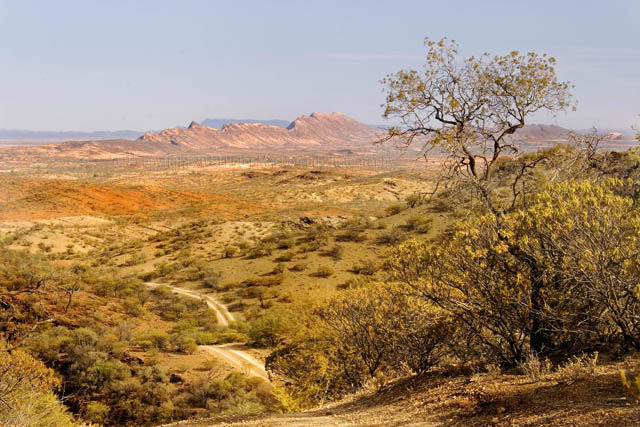 At the height of the drought this country in the northern Flinders Ranges was really hammered.
The situation is pretty evident with most of the vegetation struggling to hang on.
The Nepowie Range in the distance is an usual formation – old seabed pushed up by the movement of the earth's surface.
A photograph posted earlier but at dawn taken around the same time, doesn't show the harness of the country,
Click here to look at the image which also gives a bit more information on its location.
This photograph was taken from the Mt. Jacob Backtrack on Arkaroola.
Despite the dire situation, the land retains a subtle beauty.
Canon 20D with Canon 28-300mm lens. f22 @1/5 sec. ISO 100. Focal length 85mm.