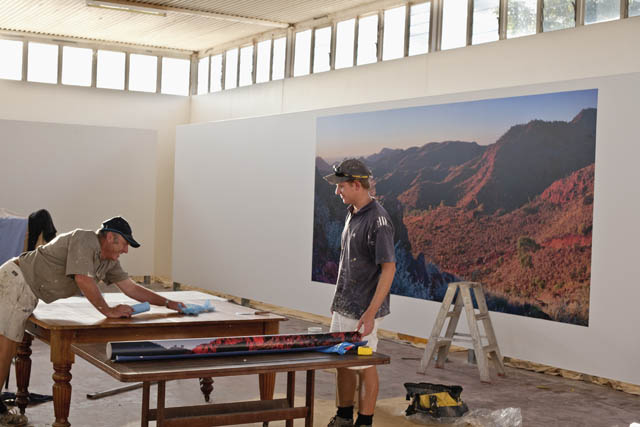 Work in Progress
Posted by webmaster
On April 11, 2011
2 Comments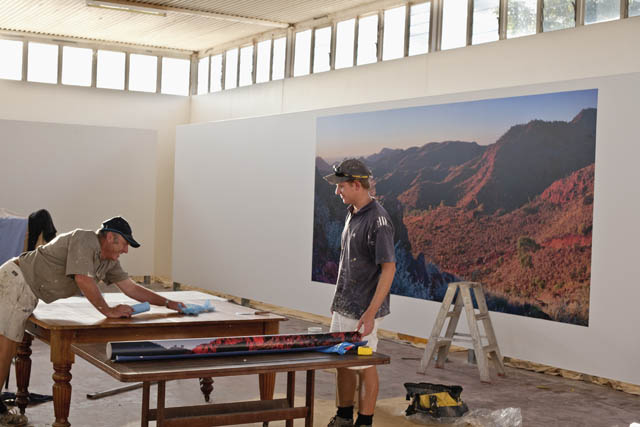 I've just completed quite a few weeks work with the installation of two, 6 metre long panormas showing some of the spectacular country that makes up the Ridgetop area on the Arkaroola Wilderness Sanctuary.
Each of the images was printed in four sections on a vinyl, with a peel-off backing.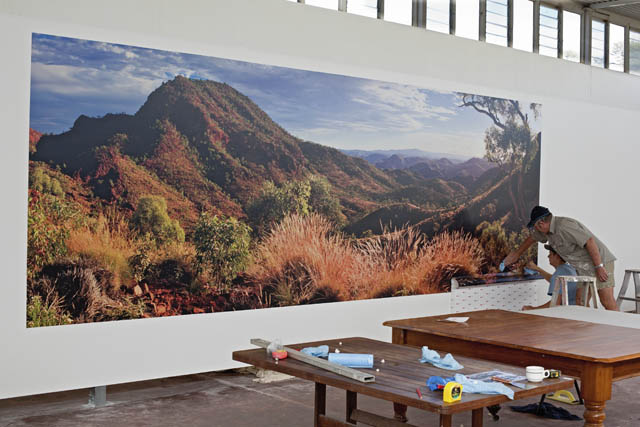 Well know Flinders Ranges panorama artist, Jeff Morgan and his son Alex from Hawker agreed to put up the photographs.
Each of the panels had to match up evenly with the features of the neighbouring section as well as top and bottom…..an exacting task which took quite a few hours with a few nervous moments.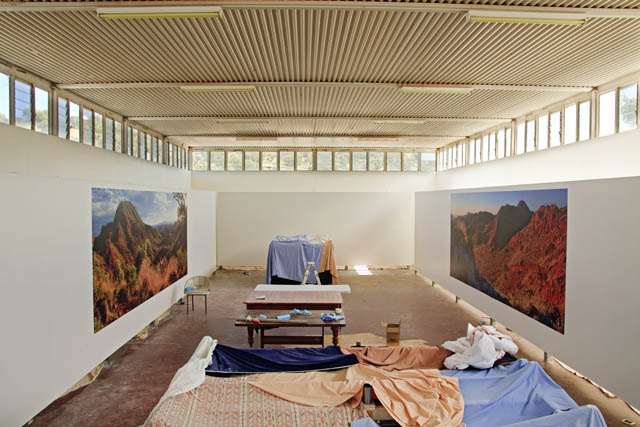 The two panoramas will be the main feature of an interpretive centre still under construction inside a redesigned Greenwood Lodge at the Arkaroola Village.
The centre will give visitors a chance to learn, at their leisure about the area beyond the village which has such significance to South Australia, as well as use a lounge area where they can sit and read from a library of of magazines and books.