Pictures from a recent cattle drive on Clayton station, just over 50 kilometres north of Marree on the Birdsville Track.
Clayton Station is in northern South Australia and is bouncing back from a decade of drought which saw the property destocked for a time.
Destocking means hard times and no income for people on the land.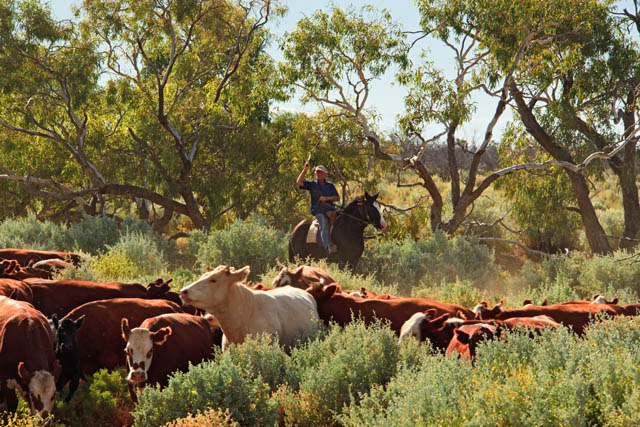 However good rains have seen a spectacular regrowth of vegetation on all the properties along the track and plenty of feed for healthy cattle.
The now-famous Birdsville Track was originally used as a route to bring cattle  from Queensland's Channel Country to the sale yards in Adelaide and later Maree.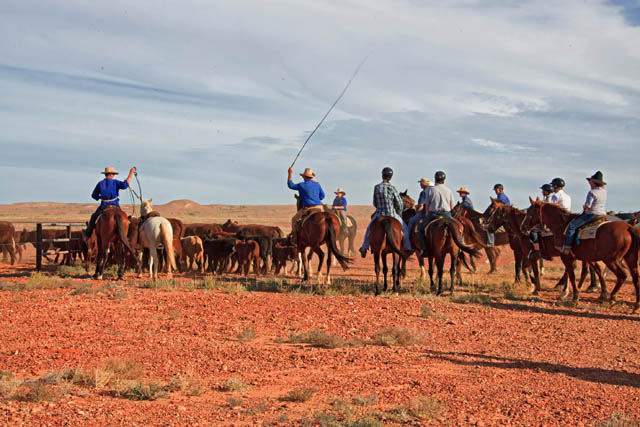 That started back in the 1860s but today, people, mostly from the cities, tag along on these sorts of drives, getting a first hand experience of life on an outback station complete with strong horses, strong men and women, acres of dust and plenty of fresh air.