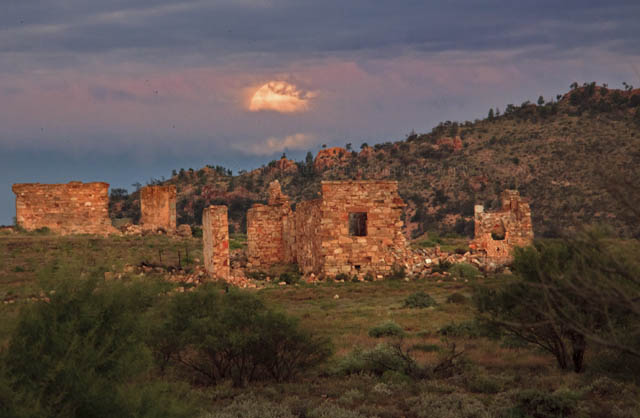 Full Moon Over Warraweena
Posted by webmaster
On May 4, 2011
1 Comments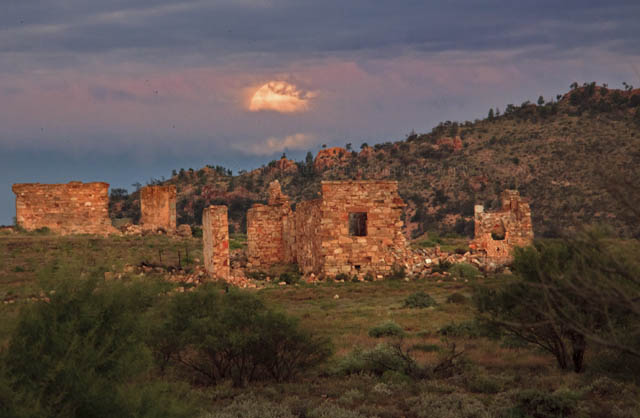 A full moon rising behind the ruins of the Sliding Rock mine on the Warraweena Conservation Park, northern Flinders Ranges.
The night before a full moon, as in this case means the moon has risen at about that same time the sun is setting so there is still plenty of available light.
It can pay to know where the moon is going to rise and have a composition worked out beforehand which was not the case here……just a fortunate opportunity.
f22 @ 1/10th sec, ISO 1600. Canon 5D Mk II with a 28-300mm lens