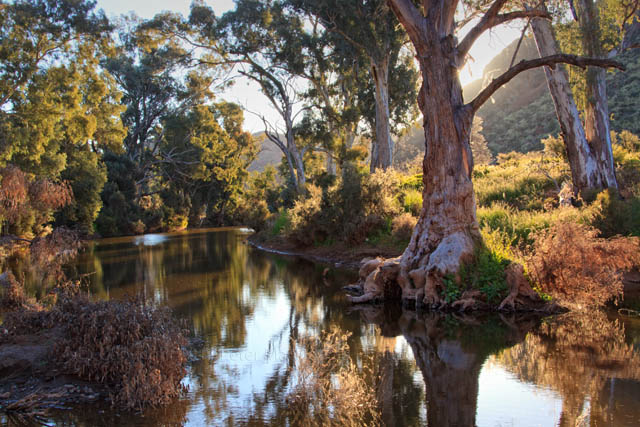 This image was taken two nights ago along the Arkaroola creek, still flowing gently from rains months ago.
So calm. Just a hint of a breeze, squadrons of insects hovering about,  spider webs drifting lazily by.
A perfect winter's dusk in the Flinders Ranges.
The usual Canon 5D Mk II with 28-300mm L series lens. Shot at f22, 1/15th sec ISO 200. No filters. The setting sun is hiding behind the river red gum in the foreground.