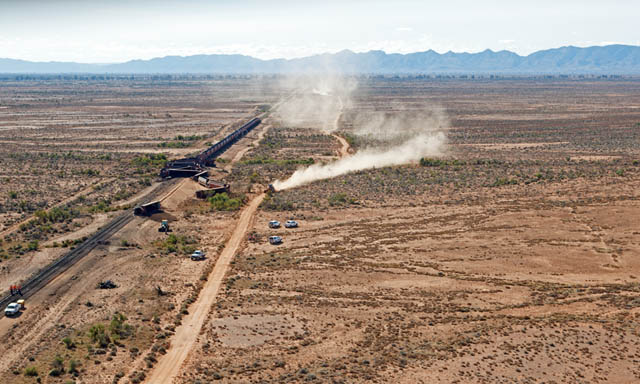 In the News
Posted by Peter MacDonald
On June 14, 2011
6 Comments
Leigh Creek Coal Train, Train Wreck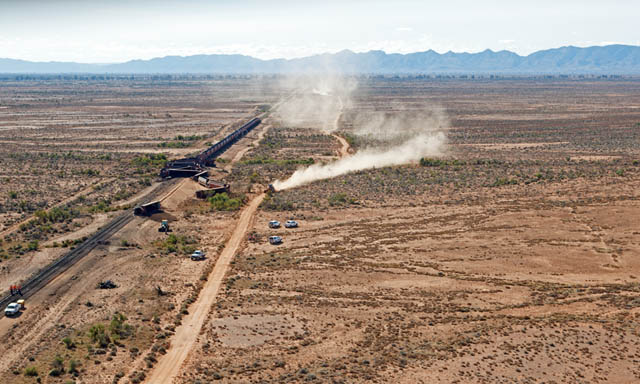 Train Wreck.
The Leigh Creek Coal train was derailed over the weekend as it headed, fully-laden with coal, to the power station at Port Augusta.
I got a gig shooting some pictures for the Channel 9 News in Adelaide – a bit like old times, in a roundabout way.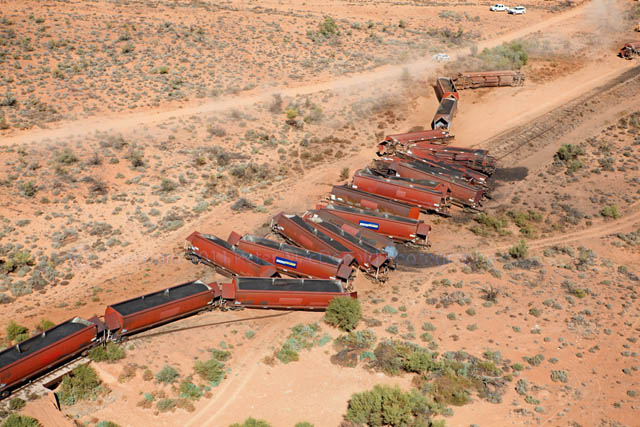 The chaps crewing the train were pretty lucky. The derailment occurred behind the locomotives.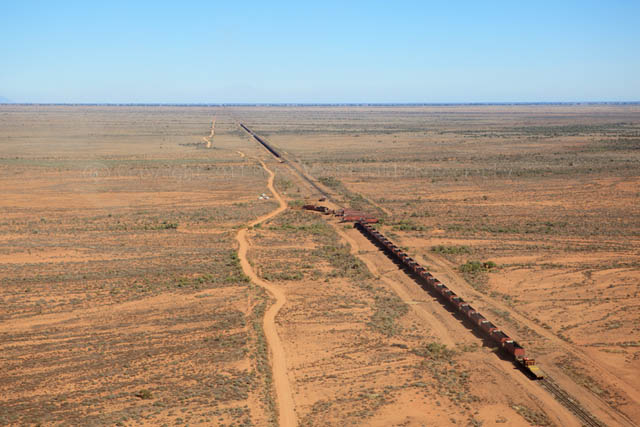 The three kilometre train was broken into three segments. The main damage involved 22 cars which were scattered and concertina-ed.
The train travels at about 80 kilometres an hour so when disaster strikes the combined weight of all the cars and coal is enormous.
The momentum would have been very hard to arrest, hence the incredible pile up.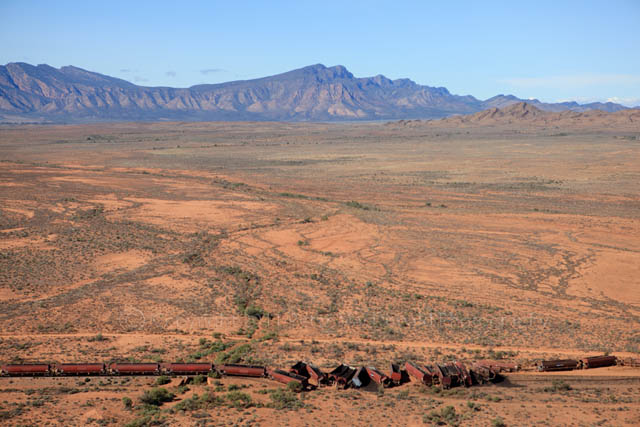 I couldn't resist a landscape photo – it puts the whole thing into perspective