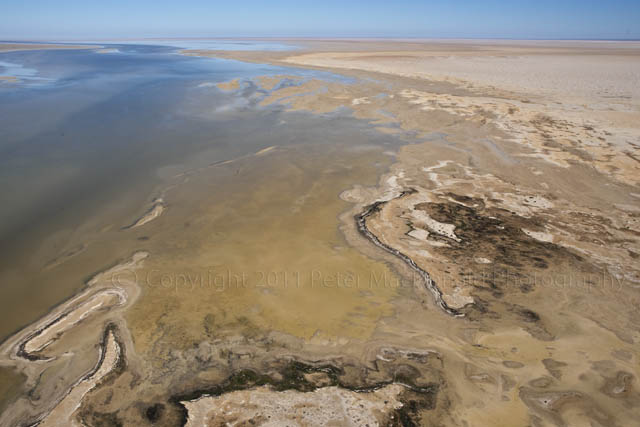 Many people are still taking the opportunity to see Lake Eyre in flood this year and I've been getting questions about what it's like at the moment.
This is the Warburton River which is still flowing and feeding water into Lake Eyre from the north.
There's still good viewing even though it's winter. It's still ideal on either fine or cloudy days.
The light and colour of the water is changing constantly.
The level of water in Lake Eyre and Lake Eyre South is still plentiful with some floodwater still to feed into the basin.
The best way to see the lake system is still by air and there's plenty of options….too many to mention here. However the ones that know the country best are air operators in the Flinders Ranges, at Marree and William Creek.