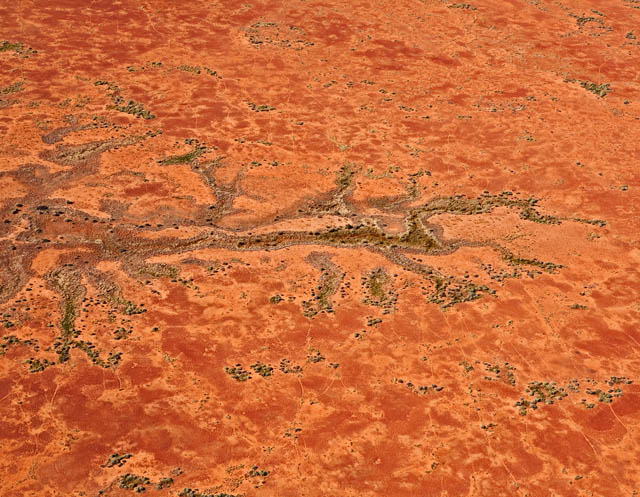 Land Art
Posted by Peter MacDonald
On June 9, 2011
1 Comments
Great Victoria Desert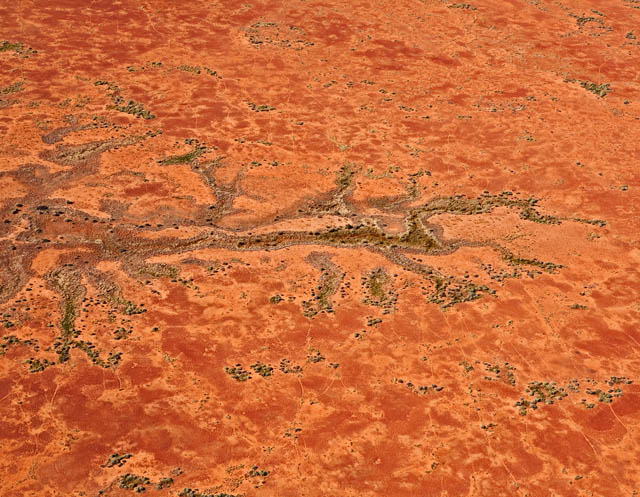 It has been suggested that this is an artists impression of a South Australian Leafy Sea Dragon.
Having never seen one I can't vouch for that.
It's the surface of the Great Victoria Desert somewhere south of William Creek on the Oodnadatta Track taken from 2,500 feet (760 metres) up.
I can only admire the very good aboriginal artists who are able visualise and paint their land from on high with such accuracy.
Taken with the usual Canon 5D Mk II, f10 at 400th of a  second. ISO 200. Focal length 70mm. Shot vertically without glass or perspects in the way