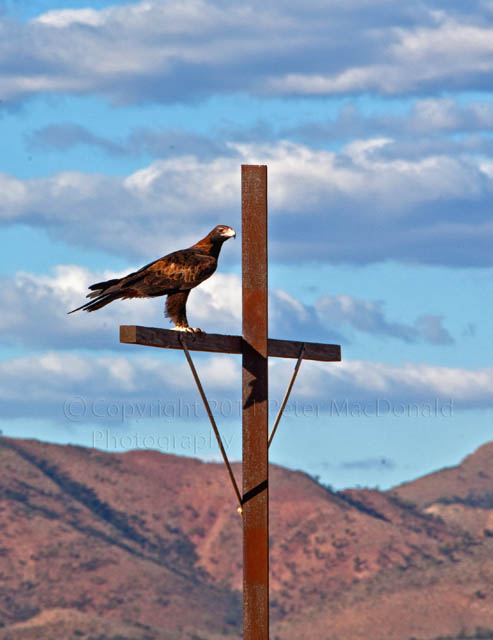 Perfect Perch
Posted by Peter MacDonald
On June 20, 2011
0 Comments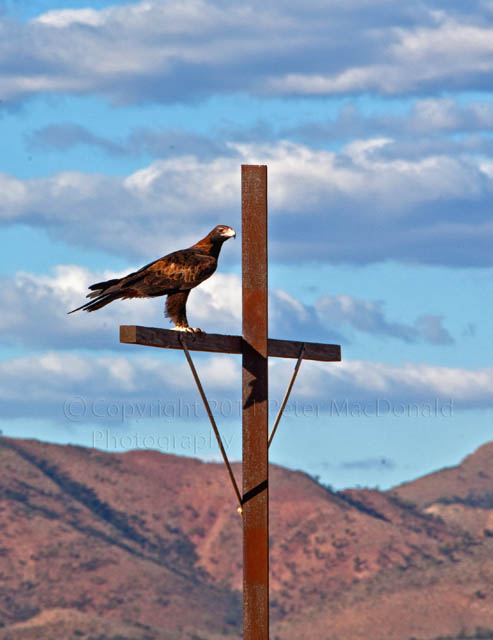 The Flinders Ranges is famous for its wedge-tailed Eagles.
Here's a fine looking one perched on an old telegraph pole along the Old Ghan railway line which used to connect Adelaide in South Australian and Alice Springs in the Northern Terrtory.
The Old Ghan has long since been replaced by a more modern system some distance away so the pole is decades old.
Wedge-tailed Eagles in the wild are suspicious creatures and are hard to get near, so any chance to get a photograph like this is a bonus.