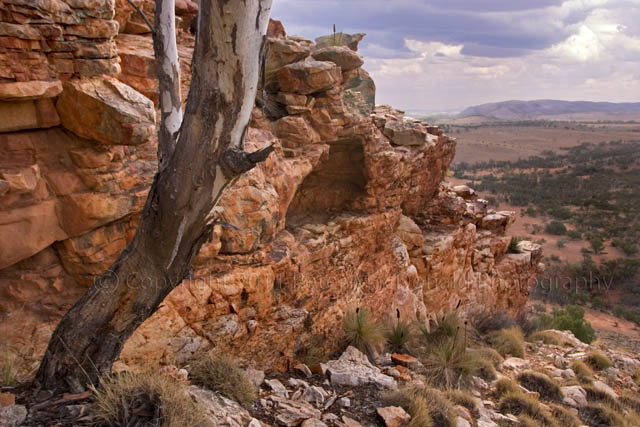 Stoney Steiner and his lovely wife Gina run the Warraweena Conservation Park tucked away in the mountains of the northern Flinders Ranges near Beltana.
Rocky heights like this are plentiful for the energetic visitor with perhaps a glimpse of the elusive yellow-footed rock wallaby to be found there.
An approaching storm adds a little drama and the possibility of a soaking.
Income from visitors to Warraweena keep the conservation project going.