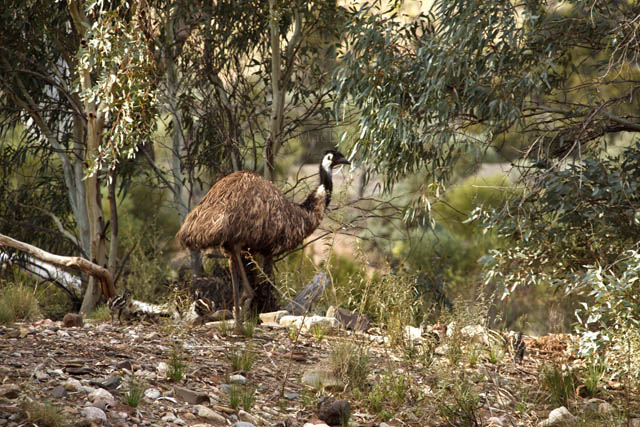 Nature's Way
Posted by Peter MacDonald
On August 17, 2011
0 Comments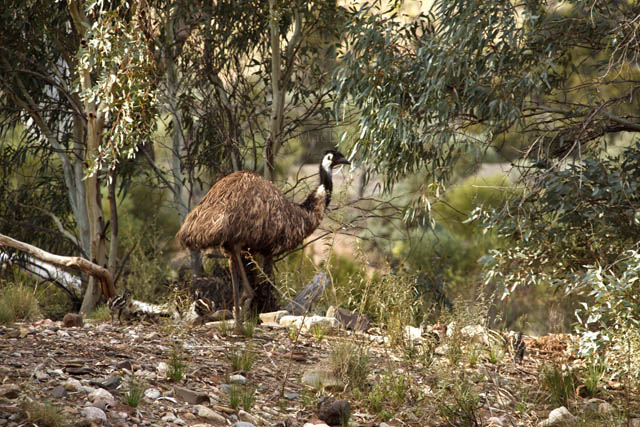 Old Man Emu….easy to see in amongst the trees and undergrowth…….but spot the four chicks he is carefully protecting.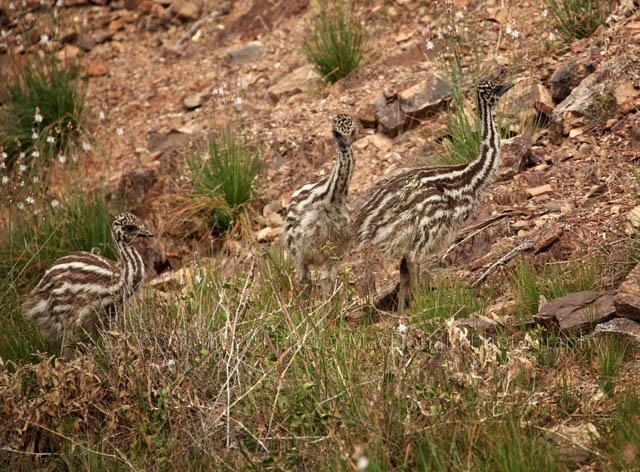 Even with a good lens on the camera with the chicks in full view, it is easy to see how nature protects them.
All the stripes and speckles on their feathers seem to blend in….the edges of their bodies also blurring with the surrounding features.
First image f8 @ 1/40th sec ISO 100, focal length 300 mm
Second photo f7.1 @ 1/640 sec ISO 200, focal length 300 mm