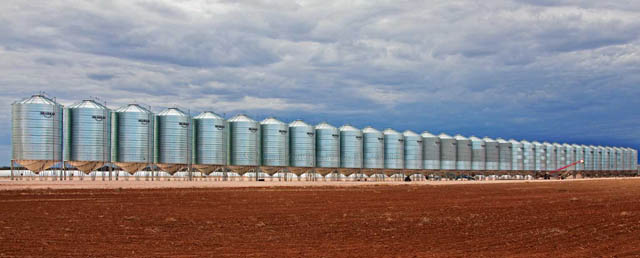 Panorama photos don't get their best showing on this page so a new segments has been added to the Sentimental Bloke that gives them a little more space.
They can be found under their own heading on the top line of this page.
Some of these have been made with the idea they'll be printed to six metres wide, but all will make fine images to put on a wall that needs a lot of filling.
The 34 silver silos were standing at a wheat depot near the mid North town of Balaklava, 90 kilometres north of Adelaide.