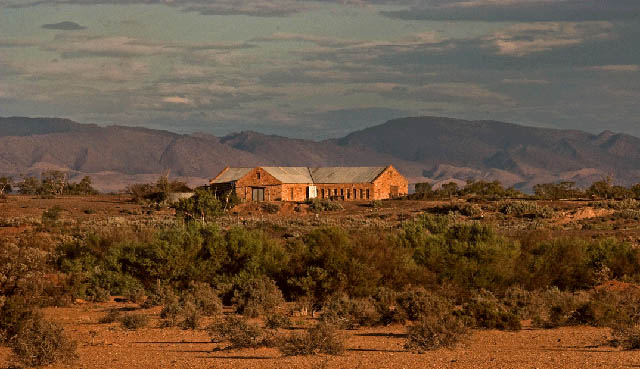 As I mentioned the location of the old fence in the previous post …..here's the Nilpena Woolshed,
It was as hot as hell when this photograph was taken, around 50 degrees Celsius with a summer thunderstorm not too far off.
This is quite a substantial building…a hive of activity in it's heyday. Nilpena Station doesn't run sheep any more. It"s now exclusively a cattle station.
Pictures of the inside of the Nilpena wool shed can be seen here.
Some of the movie, the "Rabbit Proof Fence" were shot on Nilpena station, and in the nearby Flinders Ranges.