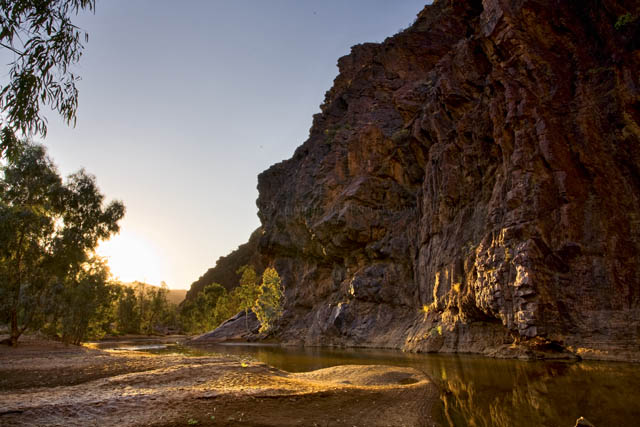 Ancient Rock
Posted by Peter MacDonald
On October 20, 2011
0 Comments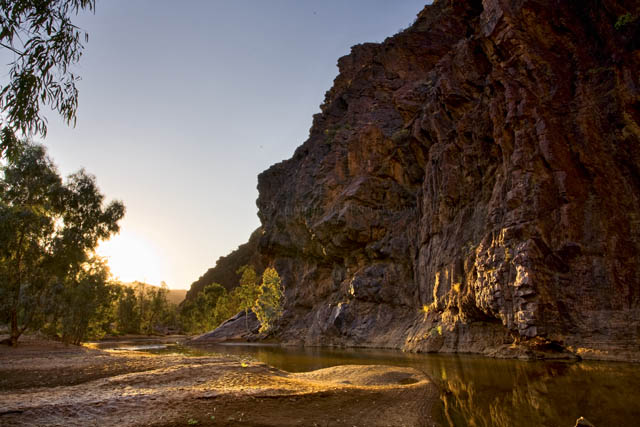 In a post a few days ago entitled " Disappearing Act" the emphasis in the photograph was on the massive rock formations and the strata of rock that make them up.
That was Brachina Gorge in the Central Flindfers Ranges but here in the northern ranges, the rock formations are volcanic – quite different in colour and make up – and much older.
In both images water at the base of both formations is not permanent.
My interest in this photograph along the Arkaroola Creek though, was to allow the rising sun to cast a golden glow on the beautiful rock face and the pool of water.
f22, 1/25th sec, ISO Canon EF17-40mm f4L USM @ 22 mm. Canon 5D camera