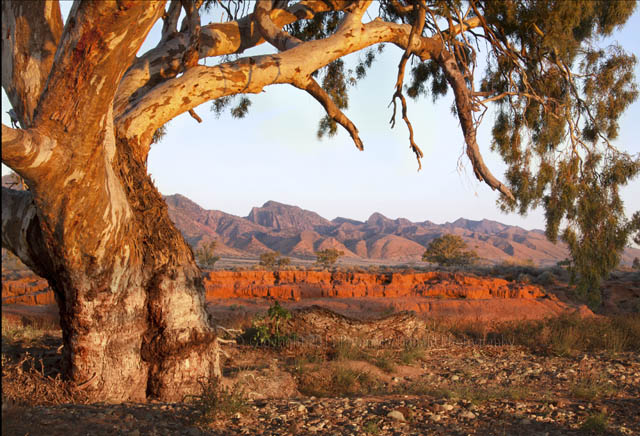 Blue Skies
Posted by Peter MacDonald
On October 16, 2011
0 Comments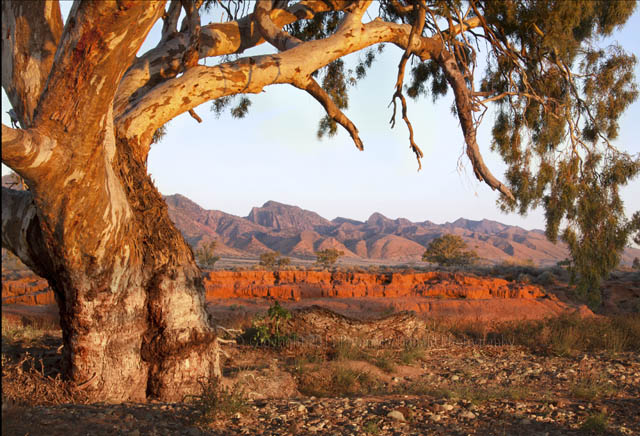 Seemingly endless blue skies can pose a real problem for landscape photographers. Those acres of blue can take up a serious amount of a photograph and to put it bluntly, stuff up a good scene.
Here is one solution to the problem which you start looking for when day after day the skies above remain the same – something that is not unusual in the Flinders Ranges and Outback.
As usual the trunk and the branches of the river red gum provides interesting patterns, while not perhaps as evident, the banks of the Parachilna Creek are at least three metres (8-10 feet) high.
The twisted hills and mountains of the ABC Range are in the background.
f 22, 1/13 sec ISO 100 focal length 70mm