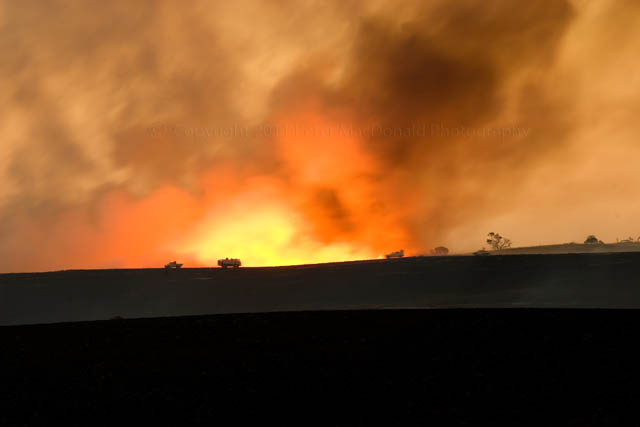 Flare Up
Posted by Peter MacDonald
On October 3, 2011
0 Comments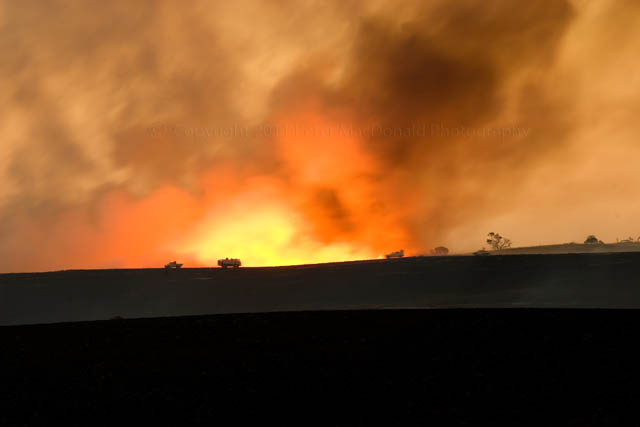 Fighting fires in the bush is a volunteer effort and fires of any sort can get out of control very quickly.
Country Fire Service vehicles manned by local volunteers are dwarfed in a grass fire flare up where only a few moments before, it looked like the blaze was under control.
The intensity of the flare up lights up the night sky and reveals the charred and blackened surrounding country side.
In this and the previous post I was trying to capture the fire as a landscape rather than an action shot.
Shot with a long lens on a tripod – f16, at 1/6th of a sec. ISO 100