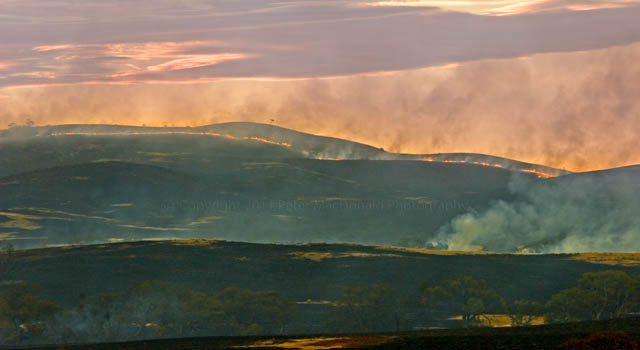 Grass Fire
Posted by Peter MacDonald
On October 2, 2011
0 Comments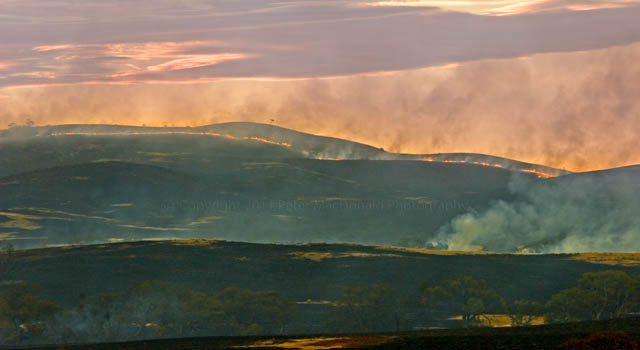 We've had it all. First drought, then floods. Now this could be a familiar scene over the coming summer and hot weather months .
An abundace of grasses and scrub following all the rains of the last 12 months have loaded almost all areas from the Flinders Ranges to the the Outback with fuel that could go up at any time.
Grass fires travel quickly, so great caution is needed around them.
A blaze in the Simpson Desert on the South Australia-Northern Territory border over the last week has already burned out about five million hectares.
Lightning strikes cause most of these fires.
f16, 1/8th sec ISO 100