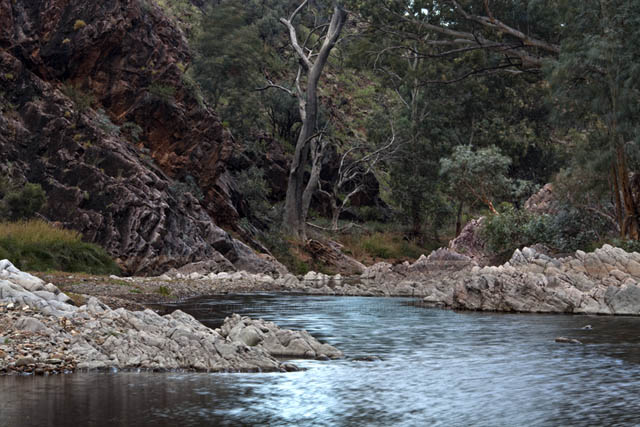 A Certain Aura
Posted by Peter MacDonald
On November 29, 2011
2 Comments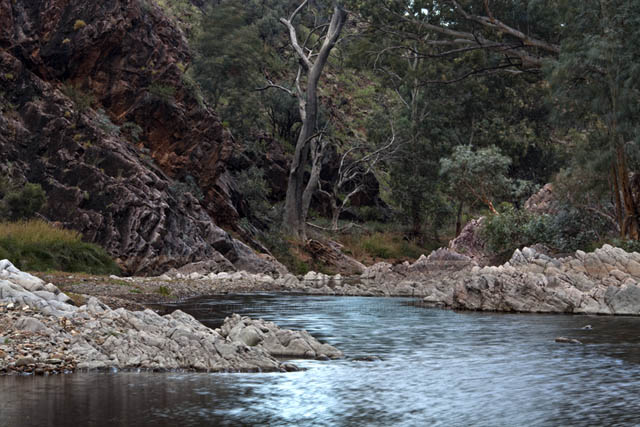 I've always thought Bolla Bollana waterhole on the Arkaroola Creek had a certain aura about it.
It is something that is very hard to illustrate.
I've taken and seen a lot of a few pictures of Bolla Bollana waterhole.
A couple of my efforts can be seen here and here but I don't think I've ever got the essence of the place.
Perhaps with this one I've come fairly close.
The shot was taken on a quite overcast day.
I used a polarising filter to bring out the colours and to slow the shutter speed just enough to create a sheen on the water created by the gusting breeze.
f22, ISO 100, shutter speed 1.6 sec, focal length 135 mm, tripod