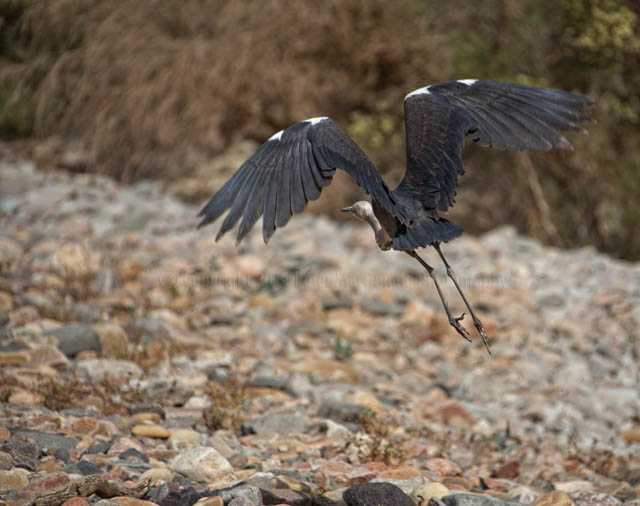 Wing Power
Posted by Peter MacDonald
On November 27, 2011
2 Comments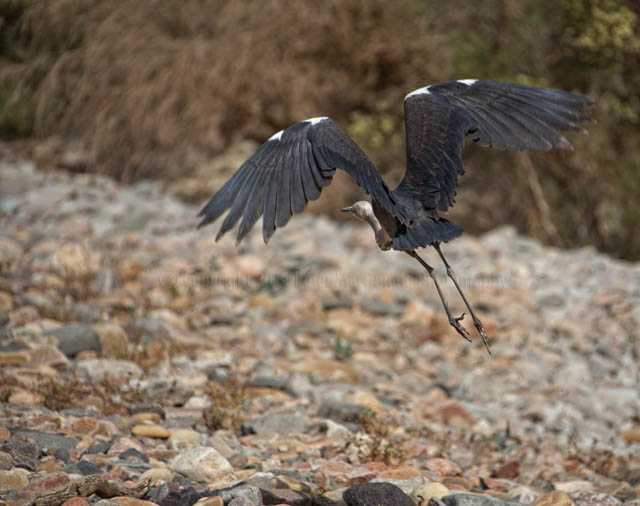 Wildlife isn't something that I am either equipped for or patient enough to specialise in, but this magnificent creature did all the right things for me.
I took these images a couple of days after a workshop at Arkaroola last week.
I had been working the Arkaroola waterhole with two very keen and experienced photographers when one spotted the bird, which is quite outstanding for this part of the world….maybe a bit smaller than a wedge-tailed eagle.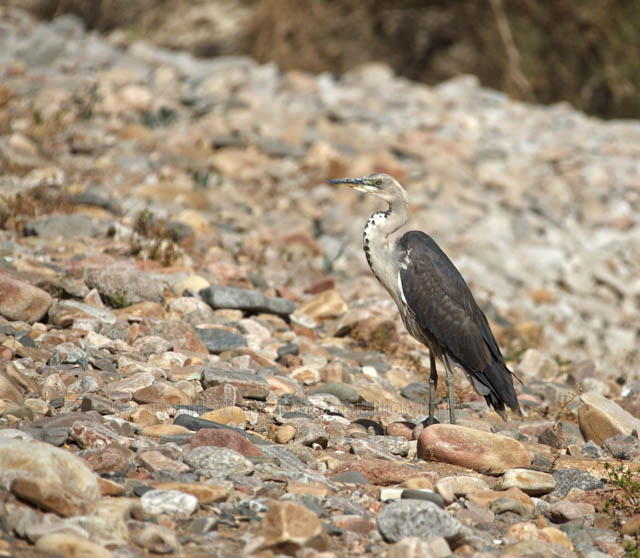 It's a White-necked Heron or Pacific Heron and I'm guessing it's a little out of it's normal habitat which is usually well established wetlands….not semi-arid country and fast drying waterholes.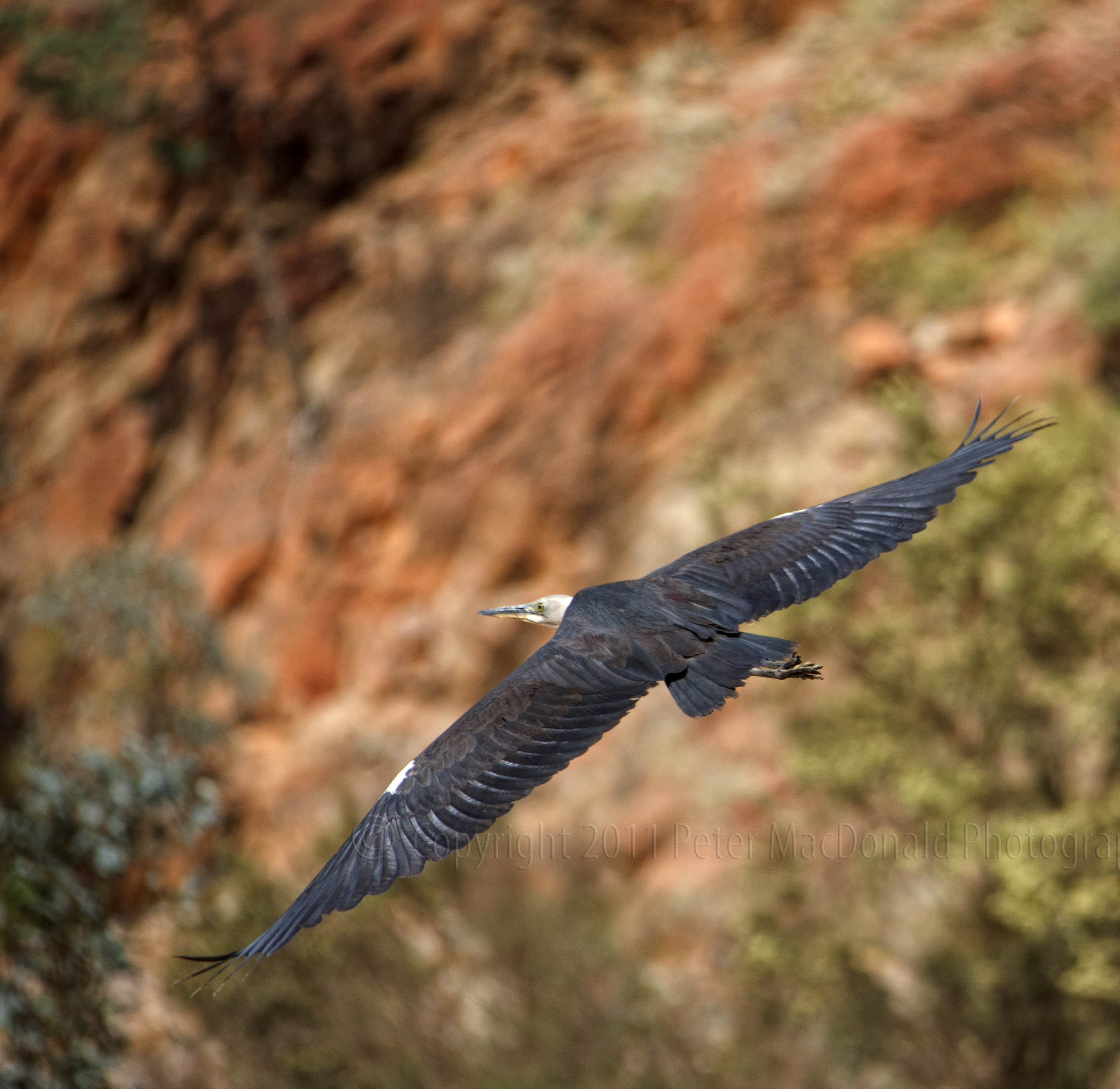 Nevertheless it wasn't keen to move from the pools in the Arkaroola Creek which is probably why I was able to see it some time after the first sighting.
It also gave me enough time to set my focus to A1 Servo for moving objects and check the exposure.
All were taken at f5.6, ISO 200 and focal length 300 mm. The shutter speed ranges from 1/1600th sec to 1/3200 sec.