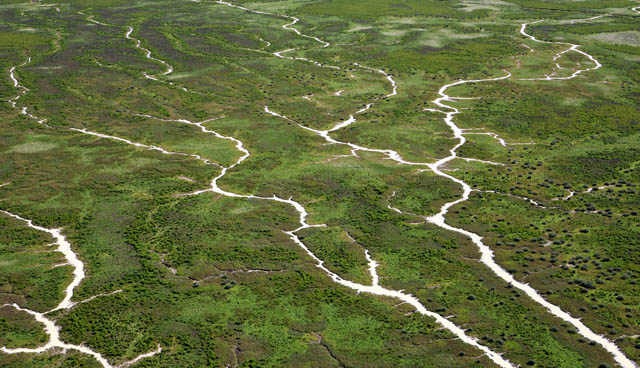 Outback Oasis
Posted by Peter MacDonald
On March 12, 2012
0 Comments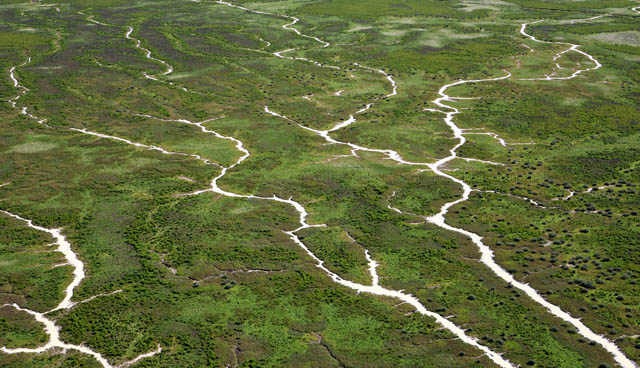 This makes an interesting contrast from the last few photos…….
Goyder Lagoon, that rich oasis in the desert is flooding once again after the recent rains that have affected so much of the Flinders Ranges and Outback.
The lagoon lies about 80 kilometres south west of Birdsville on the South Australian-Queensland border and is fed by the Diamintina River.
Its lush green landscape interwoven with hundreds of thousands of fingers of floodwater is always an impressive sight in these wet conditions.
Camera Details: Canon 5D Mk 2 with a 24-70mm f2.8 L series lens shot at f6.3, 1/640 sec, ISO 200. Why f6.3 – mainly to get the shutter speed up high to stop the vibration and speed of the plane coming into effect.