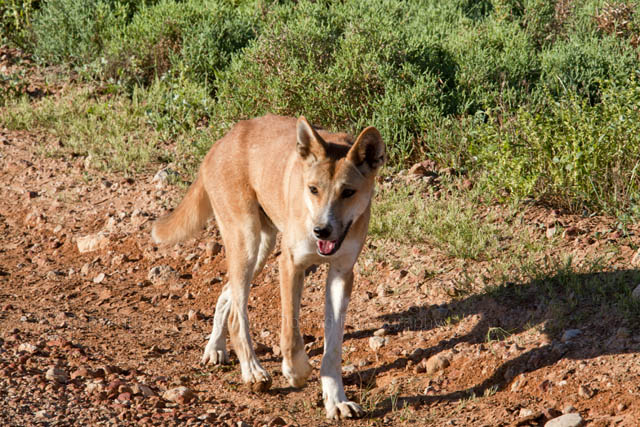 A Hasty Retreat
Posted by Peter MacDonald
On April 3, 2012
0 Comments
Having used a shot of a dingo only a short time ago I would have been a bit reluctant to use another one so soon, but I came across this one this morning while coming down the Oodnadatta Track.
He was quite fearless and had no qualms about marching right up to me as you can see from this photograph.
However he had other things on his mind and quickly headed of towards a herd of cattle nearby. I followed along to see what would happen as the cattle were very nervous about his presence.
Things turned into a bit of a stand-off for a while but while the cattle were trying to figure out the situation, there wasn't much chance the dingo could be anything more than a nuisance.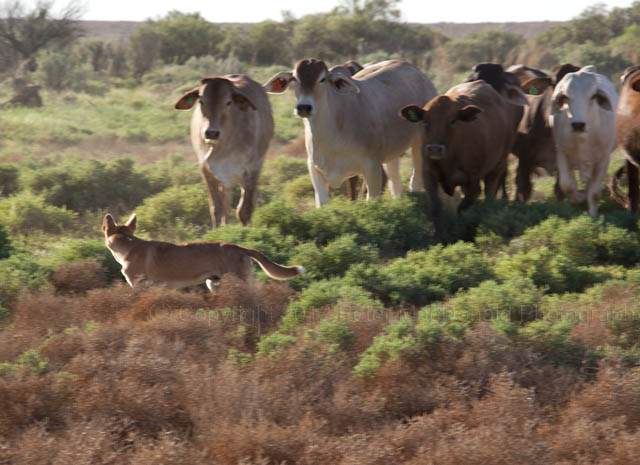 The cattle soon figured out that, as a group, they had the upper hand and after a quick charge the excitement was over.
I have finished the last of the assignments for R M Williams Outback Station magazine, which comes out in June.