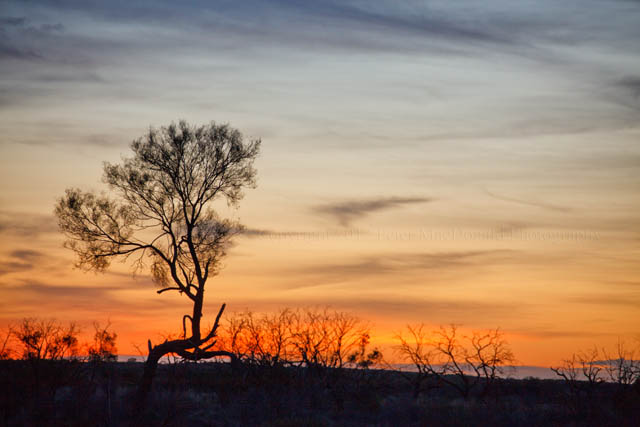 Afterglow
Posted by Peter MacDonald
On April 18, 2012
0 Comments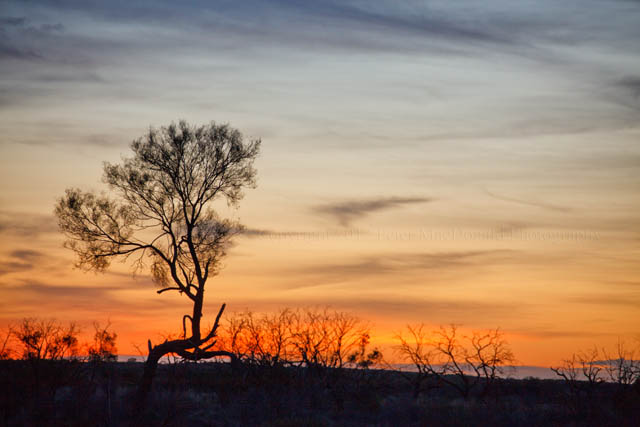 With the smokey grey sky and the leafless bushes, it would not be hard to imagine this was the aftermath of a bush fire.
It's just scrub country up the Oodnadatta Track after sunset.
I'm not sure where…some distance north of William Creek I think.
It was just something that caught my eye because it was a bit unusual.
Sunsets though are a dime a dozen out here.
Hand held at 1/25th sec, f5.6 ISO 400