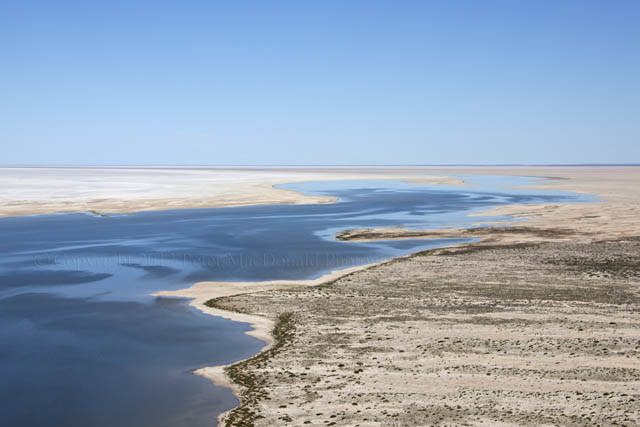 Fresh Water – Lake Eyre
Posted by Peter MacDonald
On May 29, 2012
0 Comments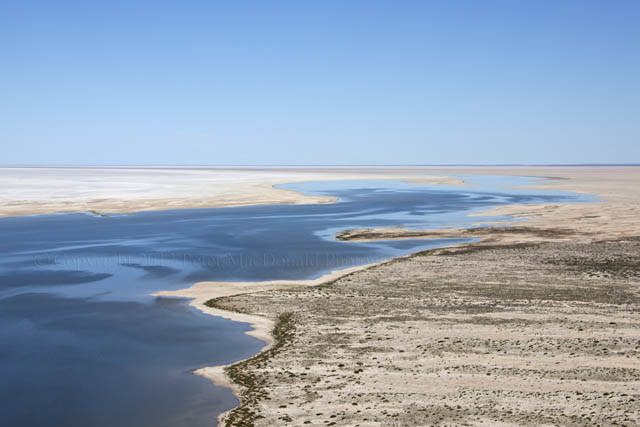 This is what's called the Warburton Groove and it's one of the channels where water pours into Lake Eyre on those rare occasions when it fills up.
On the right is the desert sand of the Great Victoria desert, on the left the salt of the Lake Eyre basin and central the clear blue and fresh waters of the Warburton River.
A range of contrasts and colours.
The waters coming down this channel are more a gentle flow than a flood, consequently it will only partially fill Lake Eyre this year.