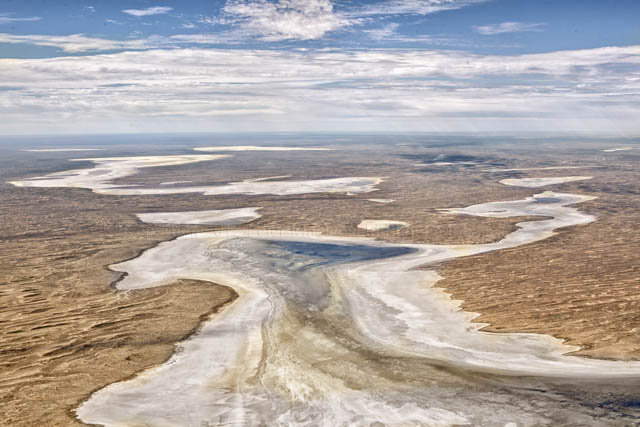 Desert Lakes
Posted by Peter MacDonald
On May 26, 2012
1 Comments
Great Victoria Desert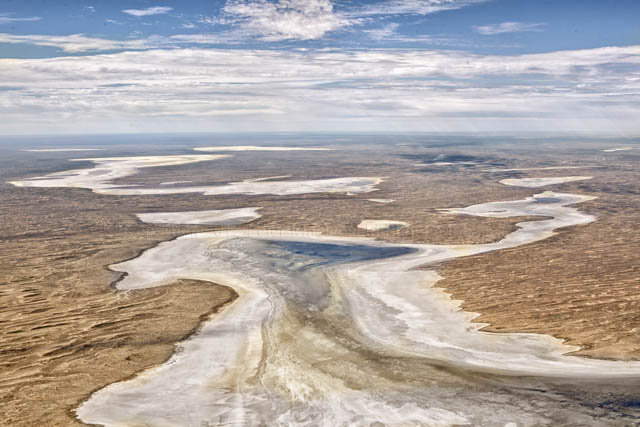 This isn't quite Lake Eyre but these salt lakes run off the main lake towards the east.
They make interesting shapes and patterns in the desert dunes.
The deep blue areas are rainwater the result of big rains that fell a few months ago.
This rainwater is rapidly evaporating…leaving the discolouration in the surrounding salt.
This photograph was taken about three weeks ago, so the water has probably gone now from these minor, yet quite substantial salt pans.