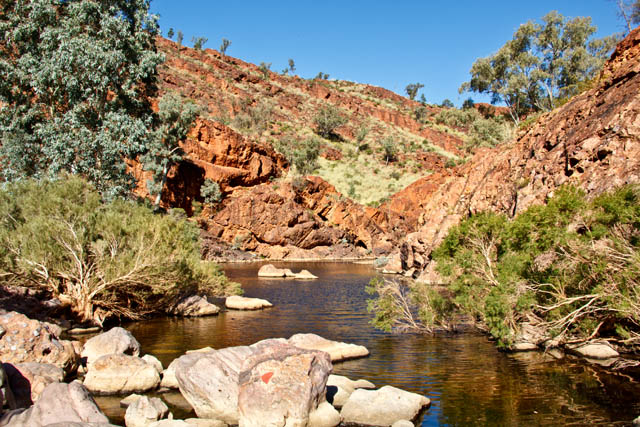 Stubbs
Posted by Peter MacDonald
On May 9, 2012
0 Comments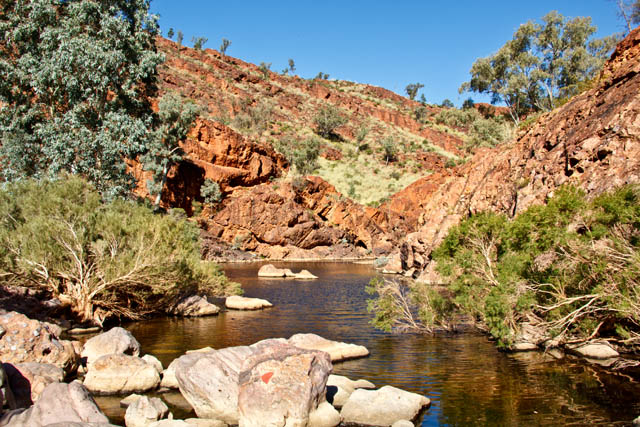 Having battled to get the spectacular Stubbs waterhole into perspective in the previous photograph, it is now easier to concentrate on the actually water hole without the massive rock face it sits beneath.
Nevertheless the other surrounding cliffs provide a wonderful setting for this waterhole.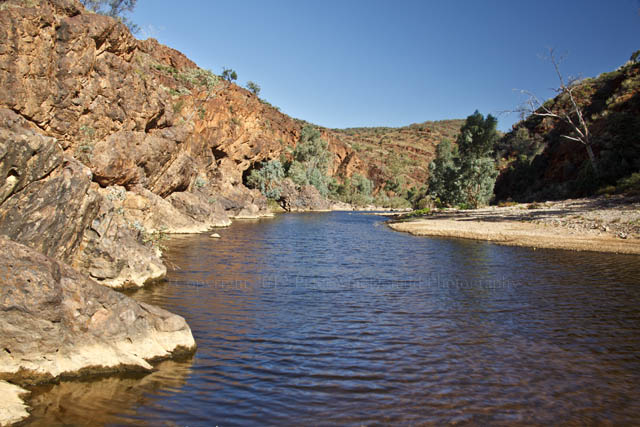 Over the recent drought years this was a mostly dry and austere landscape. It's amazing what good rains will do. The rocks seem redder, the trees and other vegetation very lush and green.
This is still the Arkaroola Creek at Stubbs, where it flows around to the right in the first picture.
With sand dunes and salt and tiny little towns the focus of my attention this past week, it was a bit of an effort to come back to these photographs but easier that starting on the process of dealing with over 1500 new photos.