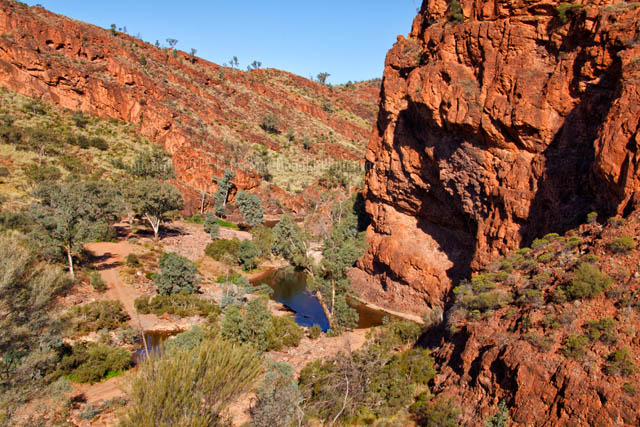 The Skull
Posted by Peter MacDonald
On May 4, 2012
3 Comments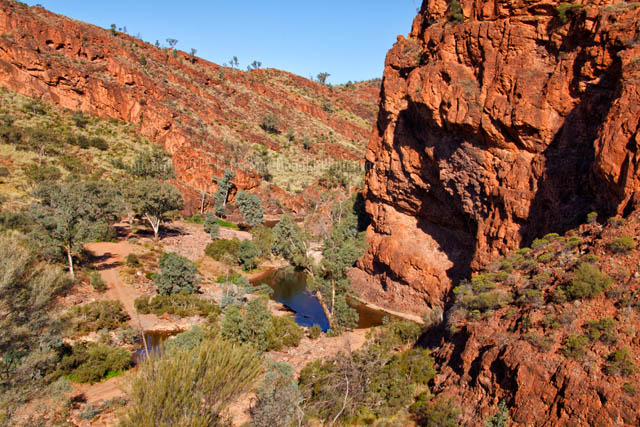 The photograph is of Stubbs Waterhole along the Arkaroola Creek…..something I've photographed quite often but never satisfactorily.
The problem is the waterhole is small compared to the towering rock face is sits beneath.
Then of course there's the position of the sun which is often putting flare all over the lens or its overhead, and washing out all the colours.
It was bit of a climb but worth the the effort. The cliff face turned out to be quite dramatic in the afternoon sun…..a sort of grotesque skull, if you have an overactive imagination like me.