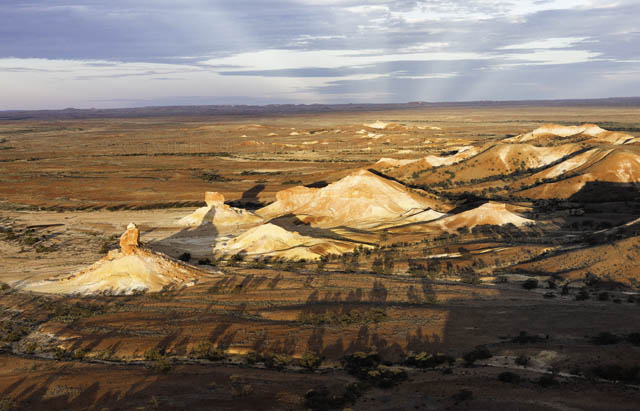 The Painted Hills – Anna Creek Station
Posted by Peter MacDonald
On June 13, 2012
0 Comments
Anna Creek Station, Great Victoria Desert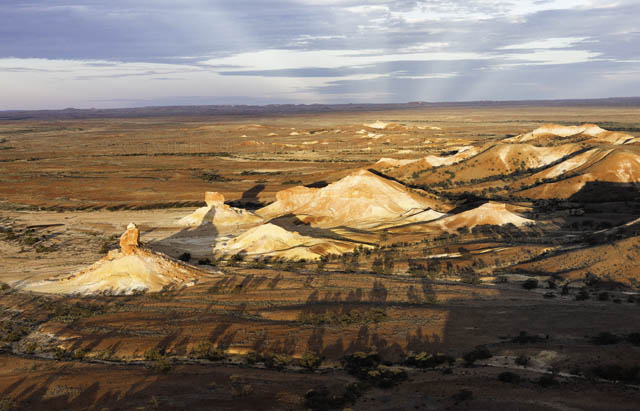 The photograph of the Painted Hills on Anna Creek station in the previous post needs to be put into perspective.
It was quite selective, featuring just one formation but the Painted Hills area is quite extensive.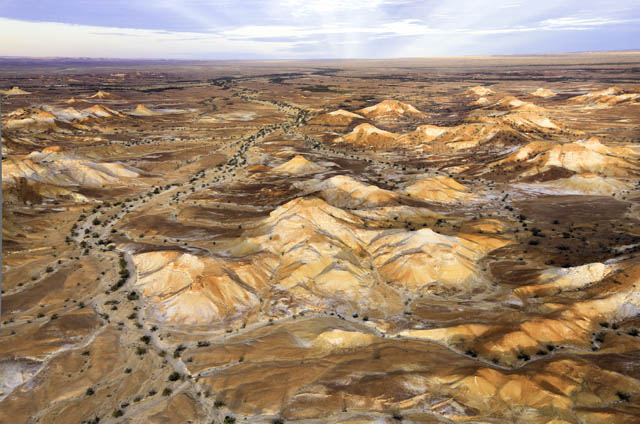 Because of the rapidly fading light there was only time for two passes, but this image gives a better idea of the crumbling ruins of a landscape millions of years old.
All my aerial photographic work over the Painted Hills, Anna Creek Station and Lake Eyre have been done through WrightsAir who are based at William Creek but have planes at Marree and Coober Pedy as well