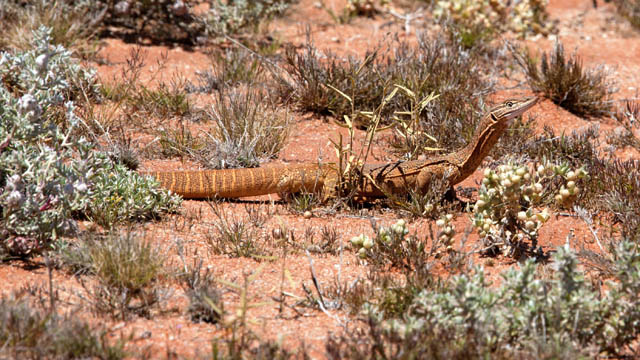 The Gould's Monitor
Posted by Peter MacDonald
On July 5, 2012
0 Comments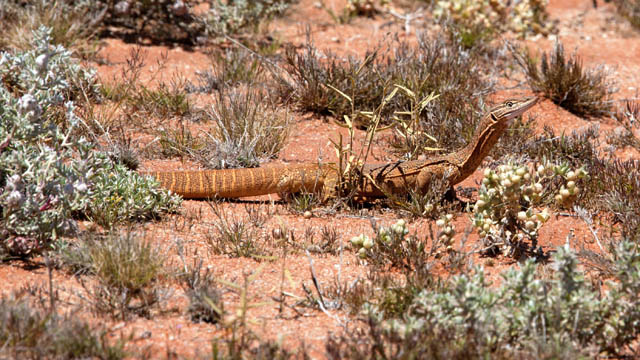 So many aerial shots in recent times. Here is a chance to get right down amongst the sand and prickles for a change.
A Gould's Monitor Lizard also known as a sand Goanna catching the afternoon sun but very hard to spot on the desert floor.
Monitor lizards grow to about 140 centimetres ( 4.5 feet) and weigh up to 6 kilos when fully grown.
This one is all of that.