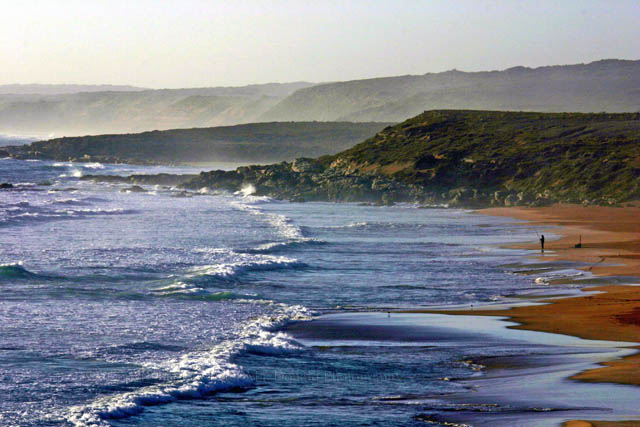 In the Beginning……
Posted by Peter MacDonald
On July 23, 2012
2 Comments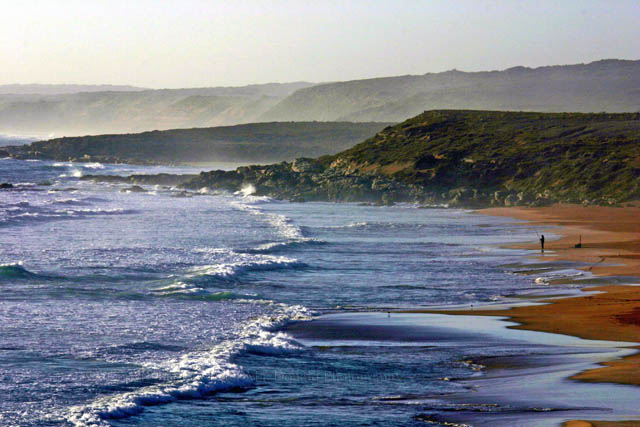 Something of a historical photo….the first successful landscape I took.
The date June 12, 2004 and somehow in amongst a numbing number of poorly exposed/out of focus/poorly composed/ and a host of other mistakes….my first success.
It's a place called Greenly Beach, west of Port Lincoln on South Australia's west coast. The afternoon was heavy with the spray of the surf.
It was shot with my first camera, an entry level Canon 300D camera. Fortunately I had been given some good advice about buying the best lens I could possible afford which was a Canon 28-300mm L series zoom with image stabiliser.
It's one of Canon's top of the range lens and I still use it today, even if the camera is long gone.
The beginning of a wonderful journey. So lucky.