Seaside Scenes
Posted by Peter MacDonald
On July 15, 2012
0 Comments
This is a scene I would imagine an artist would paint.
There's wonderful colours, chaotic patterns and motion. Very busy but a scene where ones eye can wander to find interesting details.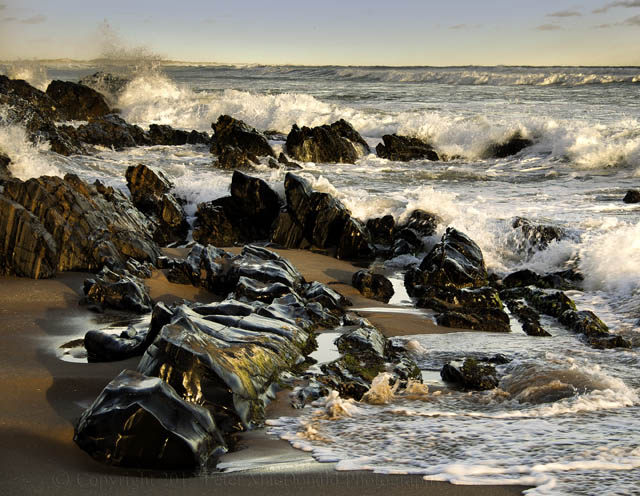 This photograph has similar features but the main attraction is the afternoon sun and the incoming tide combining to bring the rocks in the foreground to life.
The location is unimportant. It could be anywhere really.