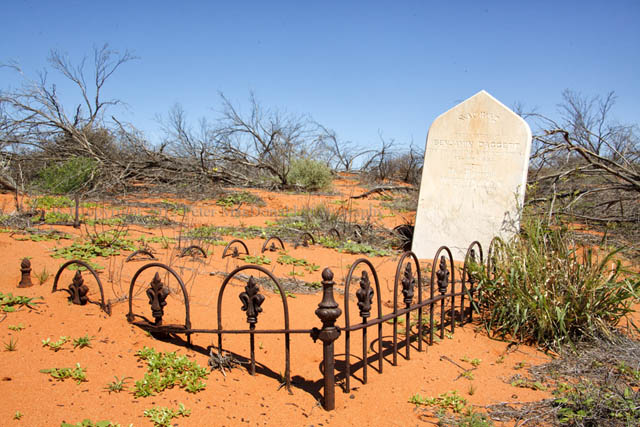 Anna Creek Tombstones
Posted by Peter MacDonald
On August 6, 2012
1 Comments
Anna Creek Station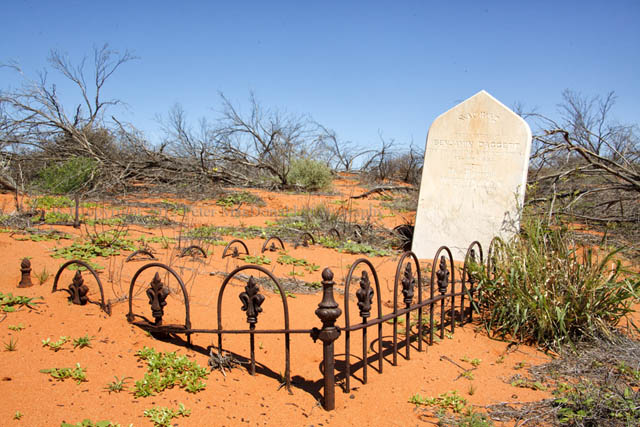 Looking at tombstones in the bush is an interesting pastime……there's always a story behind every one.
A case in point is the grave of Benjamin Daggett, accidentally shot in the kitchen of the Anna Creek station homestead in outback South Australia back in April 1883.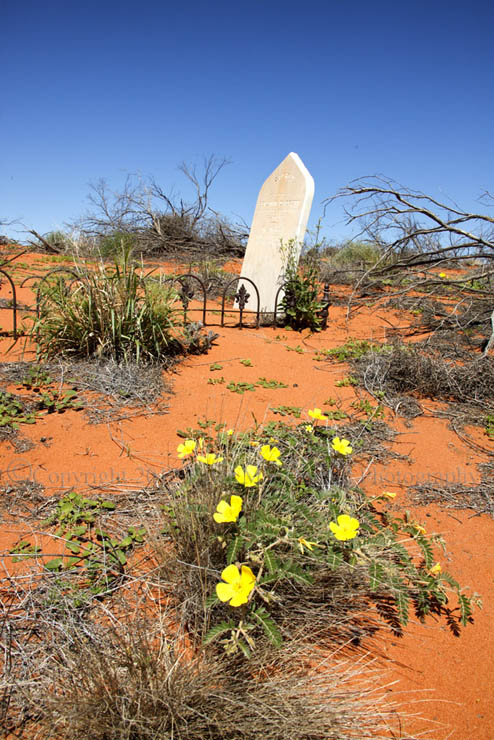 "Erected by his friends and fellow workmen" says the inscription.
No mention of cheating in a game of cards that's rumoured to have led to the shooting.
The details lost in the the sands of time.
——————OOOOOO—————-
Thanks to all those people who sent me emails with best wishes for the opening of my Lake Eyre exhibition. It was a successful evening with lots of positive feed back from those who attended.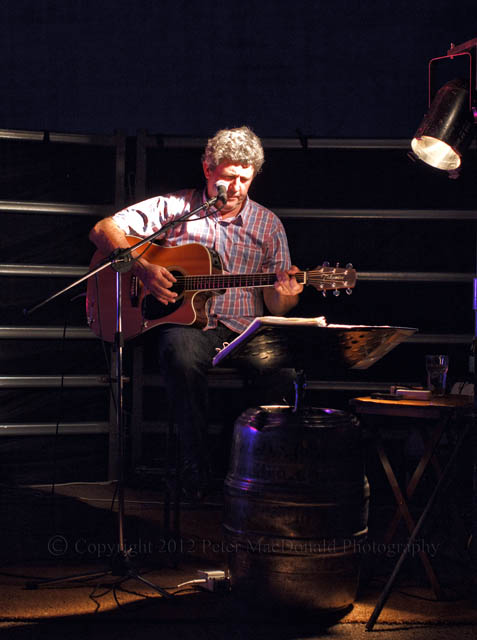 Everyone enjoyed themselves…..a relaxed group, a great meal and entertainment provided by local musiician and songwriter John O'Dea which went into the early hours next morning.
I'll spare you the pictures.