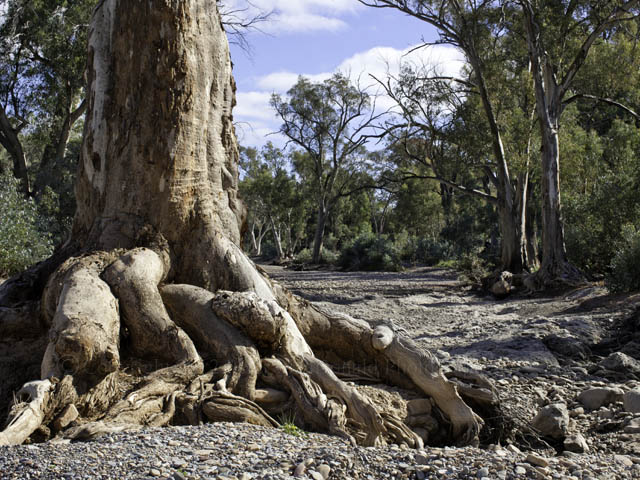 Passive Power
Posted by Peter MacDonald
On September 11, 2012
2 Comments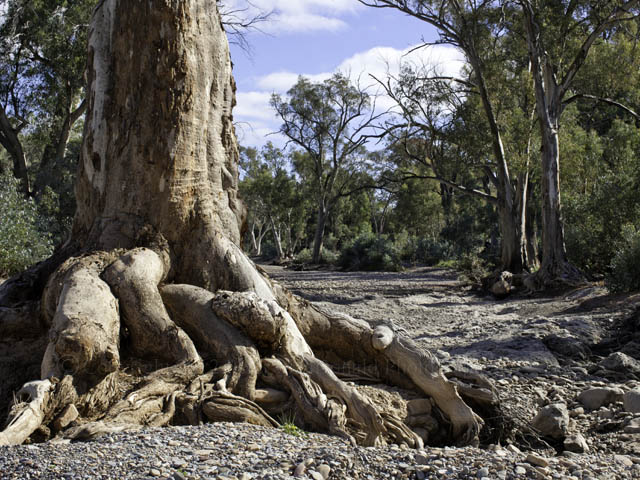 The roots of this river red gum just exude a sort of silent strength.
They need to.
On the infrequent occasions the creek turns to a raging torrent it is those roots that save the tree from being washed away.
It has obviously weathered a few floods that have exposed the roots and washed away the surrounding rocks and gravel.
Hopefully the picture above illustrates this small story.
The creek is situated a few kilometres south of Mt Chambers Gorge in the Flinders Ranges.