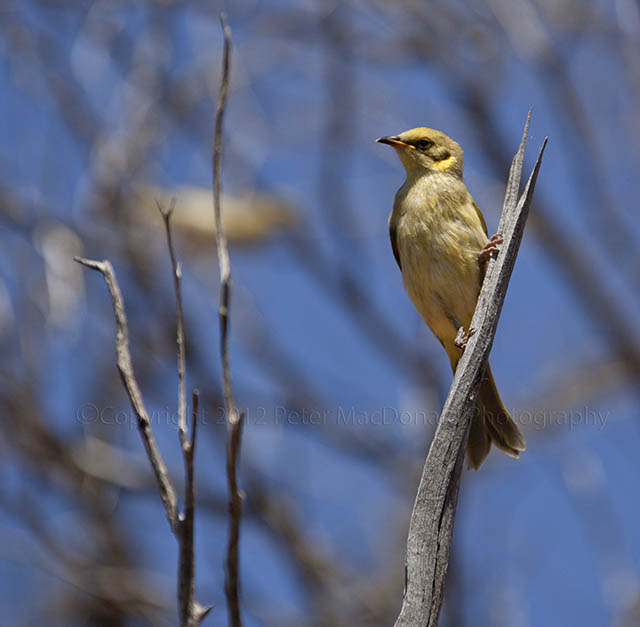 Clueless
Posted by Peter MacDonald
On November 6, 2012
0 Comments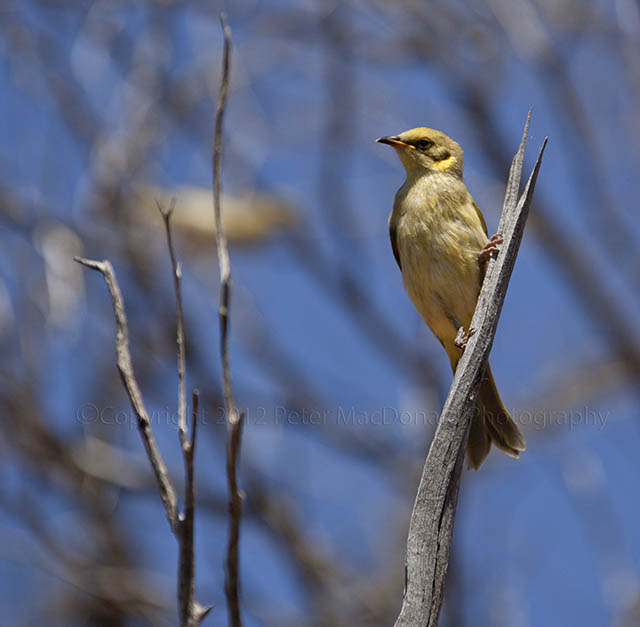 I will never make a bird-o but I do like taking photos of birds (all varieties) when the opportunity arises.
I think this is a honey eater of some sort…possibly a 'singing honey eater' but that is probably a wild guess.
The shot was taken on maximum 300 mm zoom at f5.6 (lowest aperture on the lens) at 2000th of a second . ISO 200
Location – high up in the mountains of the northern Flinders Ranges.