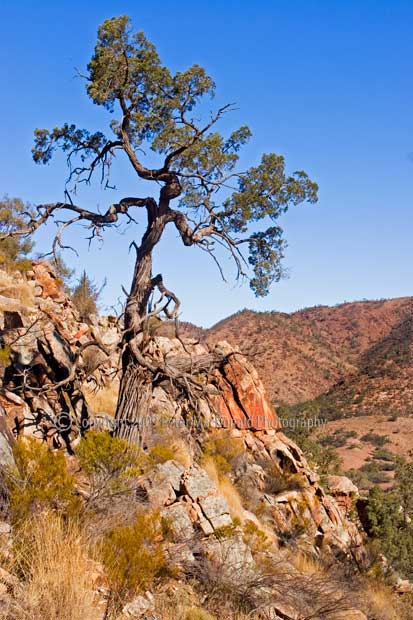 The Calitris Pine
Posted by Peter MacDonald
On November 1, 2012
0 Comments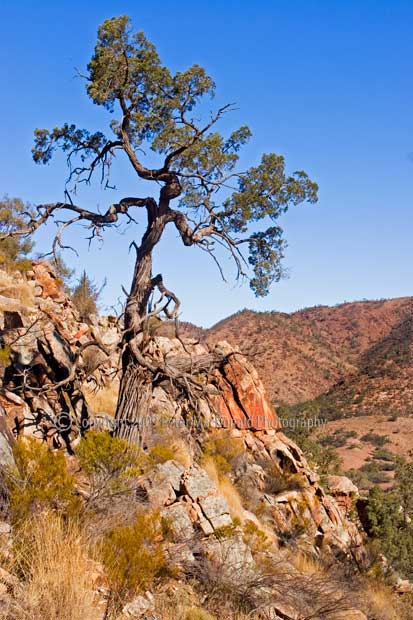 Here's one tough tree.
The Calitirs Pine is pretty common around the Flinders Ranges.
It is sometimes confused with the Cypress "pine' but is no relation.
Used extensively in days gone by for housing, mining and for fence posts, the Calitris is termite resistant – a big advantage in these parts.
It is said the Calitris pine is one of the few plant species to survive the transition over millions of years from rain forest area to what is now semi-arid country.
That makes them pretty hardy trees as can be seen here on the rocky slopes of the Warraweena Conservation Park, east of Beltana in the northern Flinders Ranges.