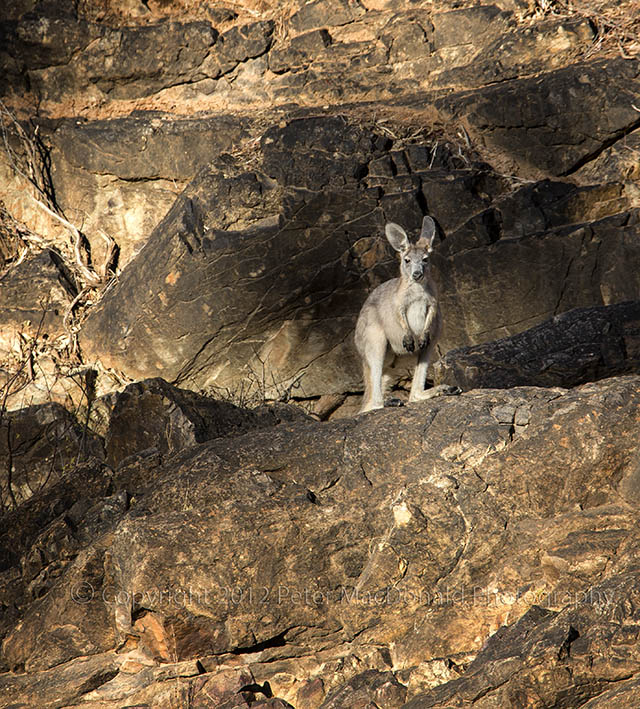 Euro At the Waterhole
Posted by Peter MacDonald
On December 20, 2012
0 Comments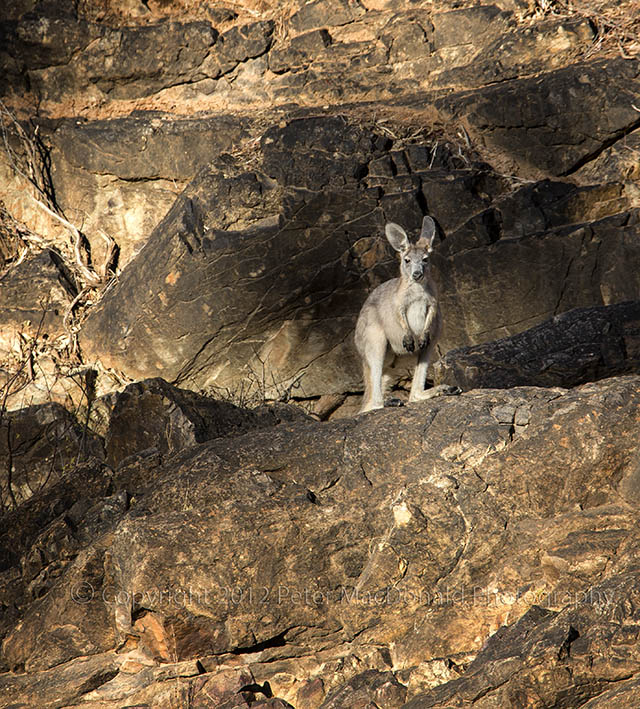 A healthy young euro or walleroo enjoys life along the banks of a creek.
It has got some seriously big ears to grow into.
The Flinders Ranges, especially in the north, generally get summer rains so there's a good chance the water supply will continue over the coming hot months.