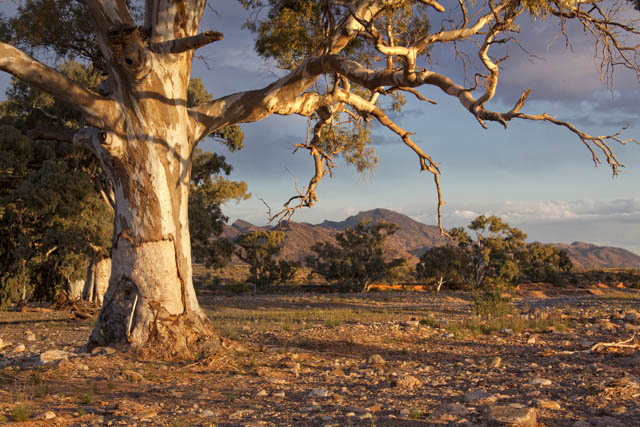 Sturdy River Red Gums
Posted by Peter MacDonald
On December 4, 2012
1 Comments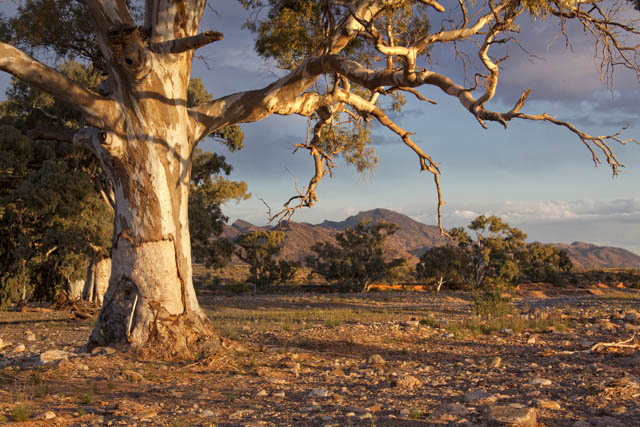 The fading daylight along the Parachilna Creek as it reaches the western plains.
Incredibly wide, vast quantities of water occasionally rocket down this stream.
To give you an idea there's a coupe of pictures here that show the Parachilna Creek in full flood.
The River Red Gum in the foreground is roughly halfway between the two banks of the creek.