Depot Springs – Mustering
Posted by Peter MacDonald
On January 28, 2013
2 Comments
Mustering is a slow process and takes lots of persistence and patience. 500 square kilometres is a lot of ground to cover.
While the motorbike has streamlined the process, putting together a mob for droving means carefully checking for every animal.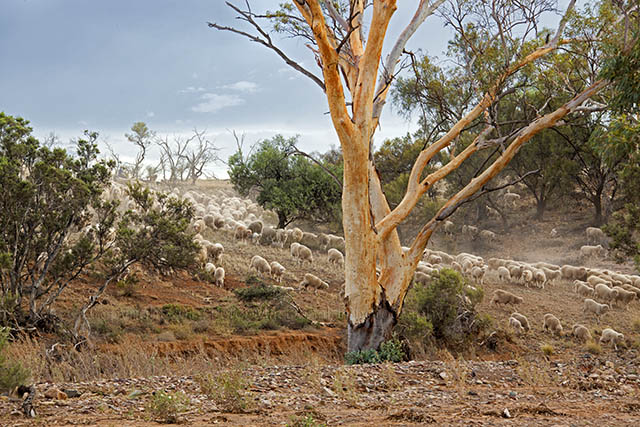 Once gathered together, the sheep move almost at their own pace with the stockmen just guiding them in the direction of the holding paddock.
There they will recuperate from the journey for a few days before shearing starts.
These days the stockmen use walkie-talkies to coordinate their efforts but in the heat of summer it is still hard work.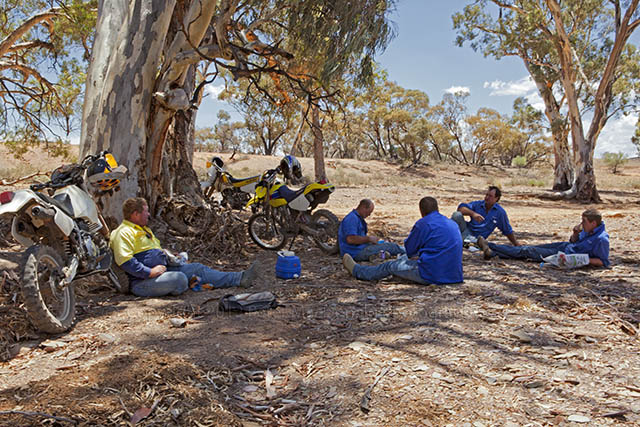 Sheepdogs were once used for the job but no more. Baits laid down for dingoes and wild dogs has ended that.
Dingoes and wild dogs are a real menace in these parts.
The Mengersens have lost many hundreds of lambs and sheep to dingoes and because the surrounding properties have either been resumed for National Parks, aboriginal land or other uses, they are fighting the problem almost alone.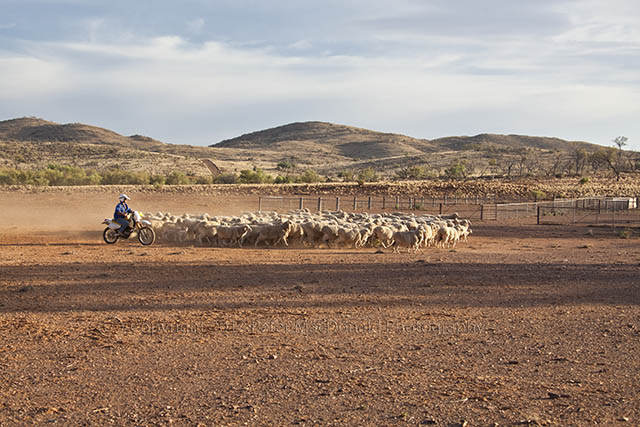 Depot Springs is about 35 kilometres wide from east to west, which is the way the hills and mountains runs.
This makes is a bit easier to move the animals from the eastern paddocks to the shearing shed in the west.