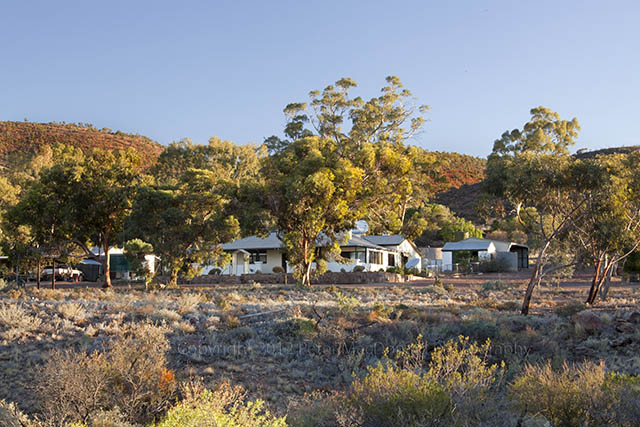 Depot Spring – Homestead
Posted by Peter MacDonald
On February 10, 2013
1 Comments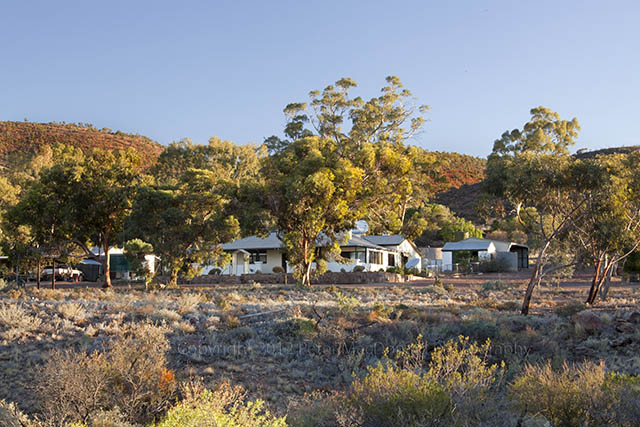 The series about this Flinders Ranges sheep station wouldn't be complete without a look at the Depot Springs homestead.
It nestles in some low hills on the southern side of the road between Copley and the aboriginal community at Nepabunna.
It's a beautiful setting and having seen how everything is so well maintained and cared for throughout the property, it is the same here at the homestead.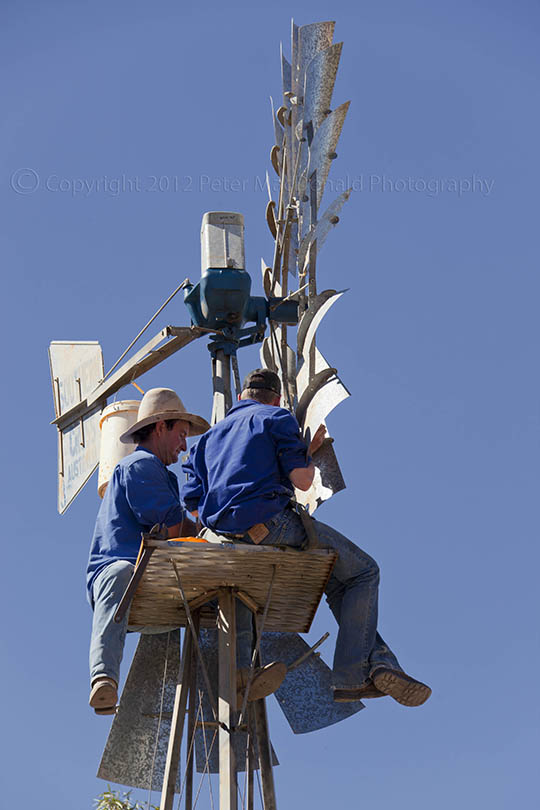 One of the assets at the homestead is Patsy Springs….a source of abundant sweet water that is supplied by a windmill.
Geoff Mengersen and his son -in-law Luke Ridsdale are replacing blades on one of the windmills at the homestead, but with another 21 spread all over the 500 square kilometre station, maintenance is a constant job.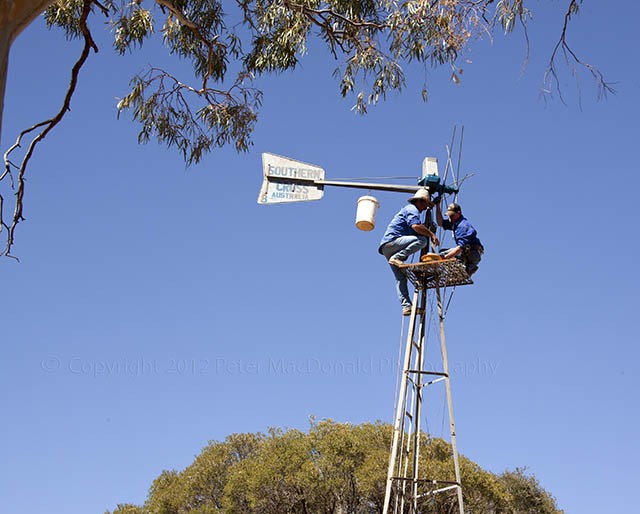 Patsy Springs was once a watering point for big herds of sheep that were walked in from eastern properties to the railway trucking yards at Copley.
The practise was phased out in the 1960s when road transport began taking over from rail and sheep from each station could be dealt with separately.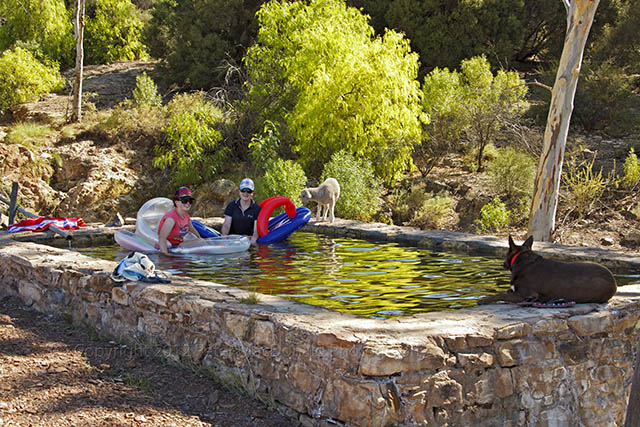 Now the spring feeds the homestead and the old stone tank which has become a haven from the heat as a swimming pool where youngest daughter Chloe and a friend enjoy a leisurely dip.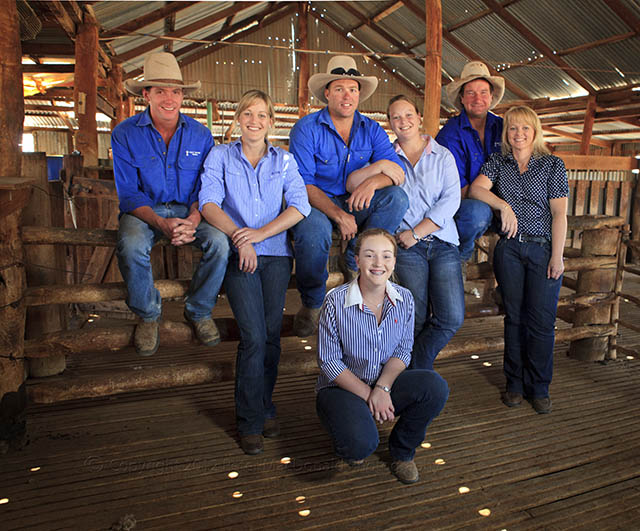 Chloe (that's Chloe in the front) goes to school at the Leigh Creek Area school as did her mom and dad and sisters Brooke and Kaeli. Brooke (on the left) now works at the Leigh Creek Hospital and Kaeli (centre), a veterinarian assistant, is back at Depot Springs helping out with shearing and mustering again this year.
At shearing time the homestead is a hive of activity. Di provides breakfast, lunch and dinner for all those involved in the muster.
This continues during and after the shearing as the sheep are returned to outlying paddocks. The shearers provide their own food and a cook.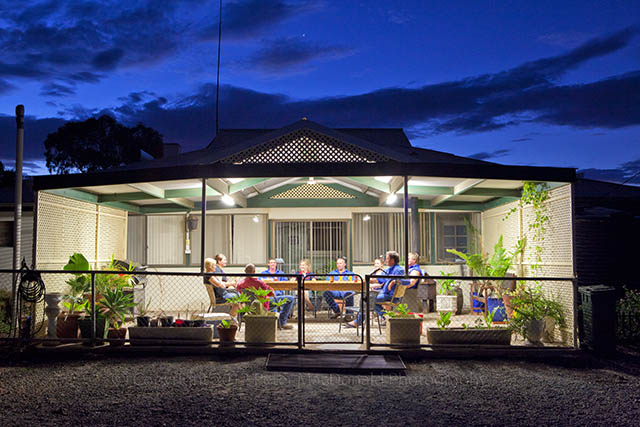 Friday night usually sees and bit of get together and a barbecue.