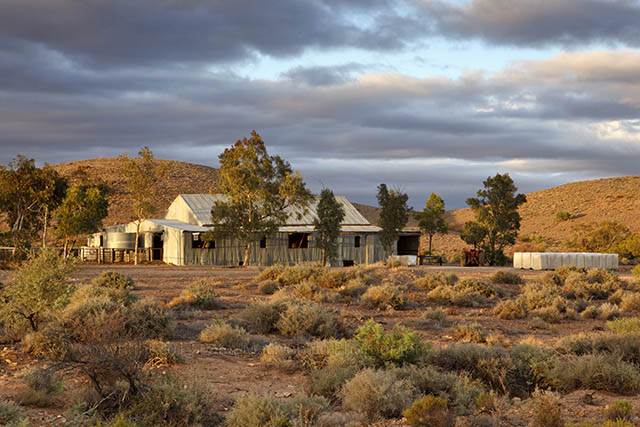 Depot Springs – Shearing
Posted by Peter MacDonald
On February 7, 2013
0 Comments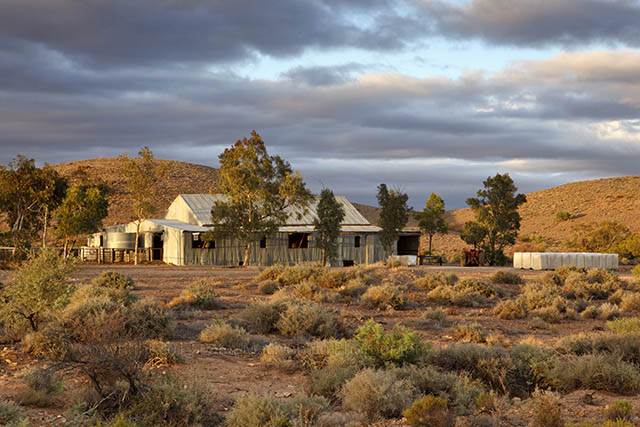 The Depot Springs woolshed has a certain architectural beauty….perhaps not everybody's taste, but if you appreciate tectures and practical design then this woolshed has them both.
Di Mengersen's grandfather, Lance Nicholls helped build the shed back in the 1920s but its days might be numbered as there are plans to built another shearing shed closer to the Depot Springs homestead.
The existing shed is a fair old hike away…about 25 kilometres, and that makes for a lot of unnecessary travelling.
It's seen over 90 summers and probably 600,00 sheep have passed through its yards. It's made of recycled corrugated iron and red gum uprights and beams. The wood has been weathered by time and polished by the rubbing of all those sheep.
A contractor from Murray Bridge organises the shearers for the annual Depot Spring event.
There's a team of eleven , made up of five shearers, three shed hands, a wool classer, wool presser and a cook.
They come from as far afield at Esperence in Western Australia and Horsham in Victoria.
It takes about 12 days to shear all the Depot Springs sheep. That's over 190 bales of wool.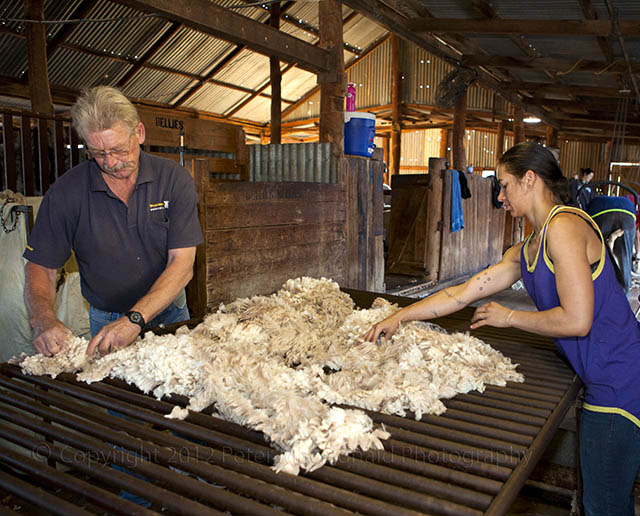 The contractor and also the wool classer is Bernie Baker from Adelaide, that's him on the left.
Bernie's been coming to Depot Springs for 28 years.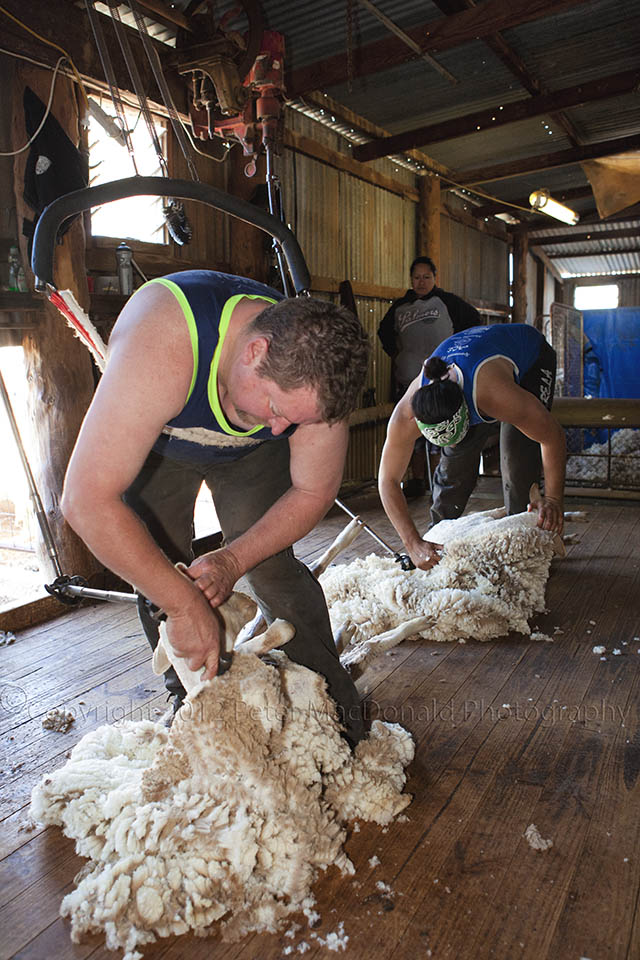 In February the shearing shed is no place for the faint hearted. Shearing is demanding work at the best of times and at this time of the year the temperature can be around 45 degrees Celsius on the shearing board.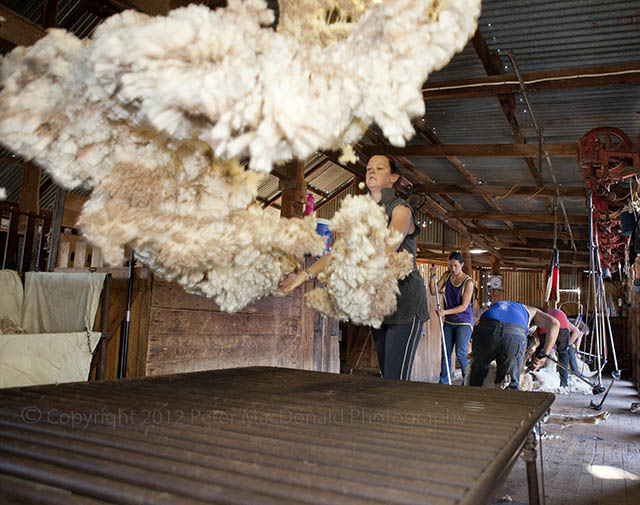 With five shearers working steadily throughout the day, the shed is rarely still or quiet except for smoko and lunch breaks.
The shed hands, the wool classer and the wool presser – the person who operates the baling press, have little time to spare as each of the fleeces arrives on the sorting bench. The shearing board needs constant sweeping too.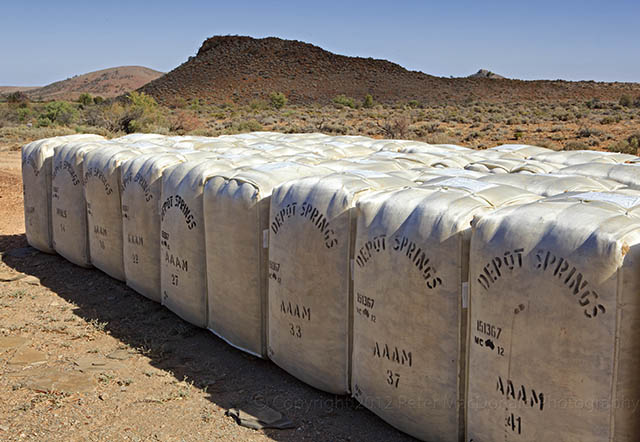 The fruits of all the days of sweat and toil….193 bales of top quality merino wool