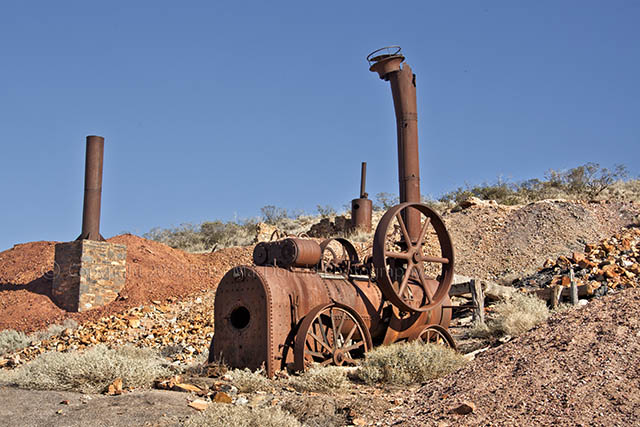 Paull's Consolidated
Posted by Peter MacDonald
On February 4, 2013
0 Comments
There are literally hundreds of old mines dotted around the Flinders Ranges yet most were dismal failures.
One of the more profitable ones is on Depot Springs Station. Paull's Consolidated Copper MIne operated up till the 1920s.
It was a surprisingly large mine site in comparison with other ruins in the area.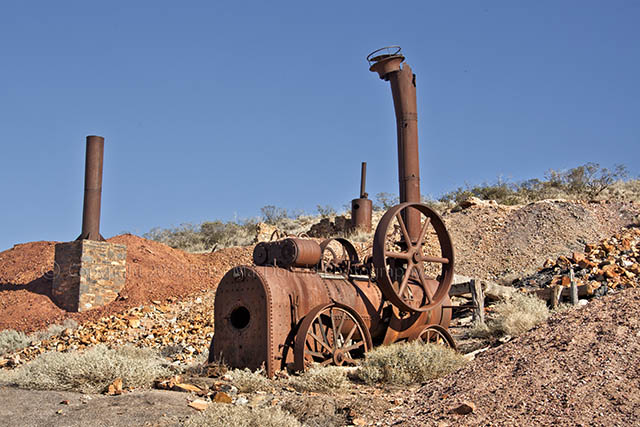 There's still lots of old relics around and pits which show the extent of the mining.
Boilers, rock breakers and crushers all stand on the side of the hill which would have been a hive of activity at the beginning of the last century.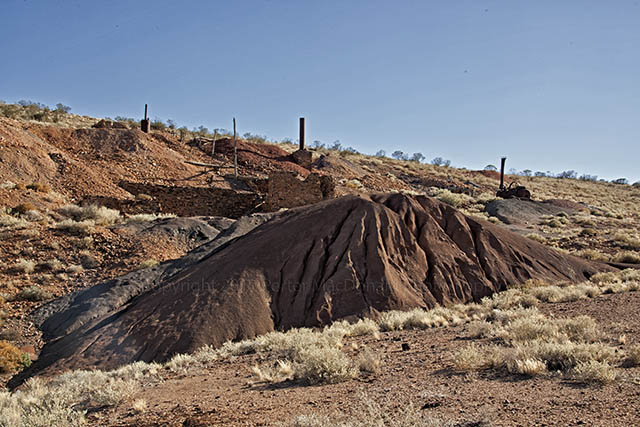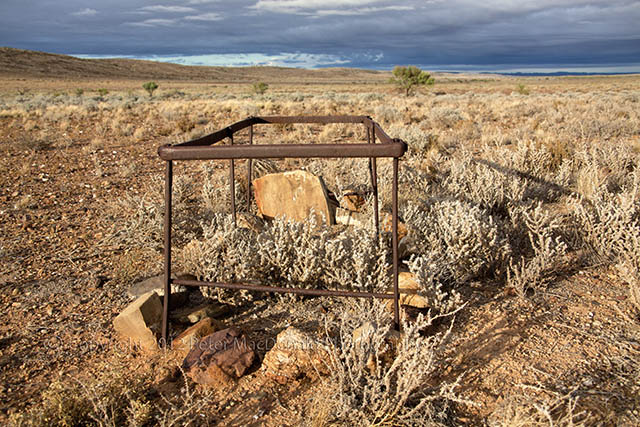 A nearby grave site marks what seems to be the last resting place of one miner.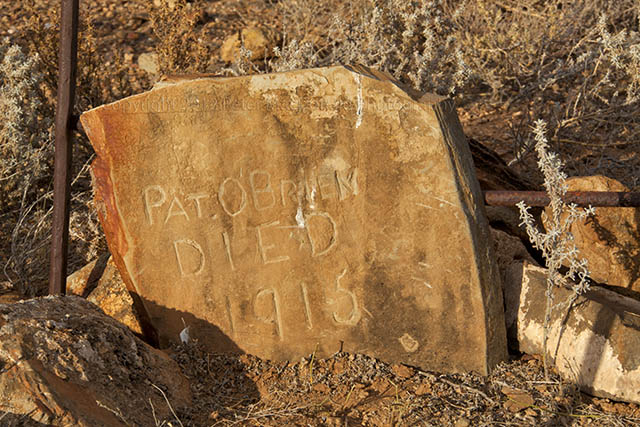 Details carved in a rock give little insight into the story behind the grave.