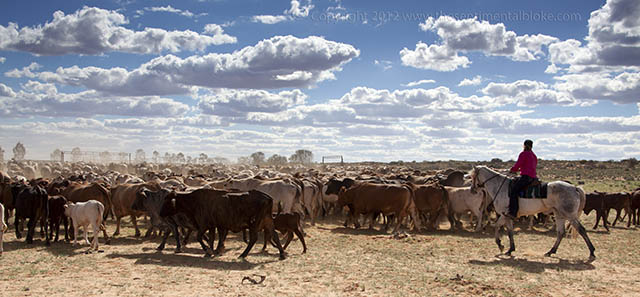 The Crows Nest
Posted by Peter MacDonald
On March 21, 2013
1 Comments
Anna Creek Station
The crows nest…synonymous with a lookout point high up on the main mast of an old sailing vessel has a different connotation in the cattle industry.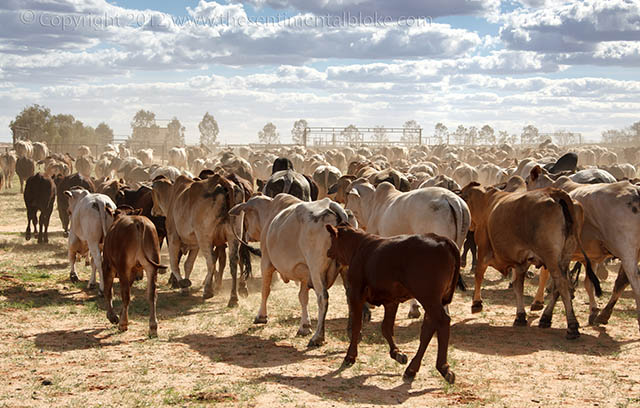 When big herds of cattle are brought in from far afield on outback stations, the crows nest is an important part of how they are sorted and processed either for market or recording.
It has often amazed me how few people actually work on a cattle station these days. I am on Anna Creek station where just eight people control thousands of head of Santa Gertrudis and Brahman cattle spread over a vast area in conditions that many would describe as inhospitable for much of the year.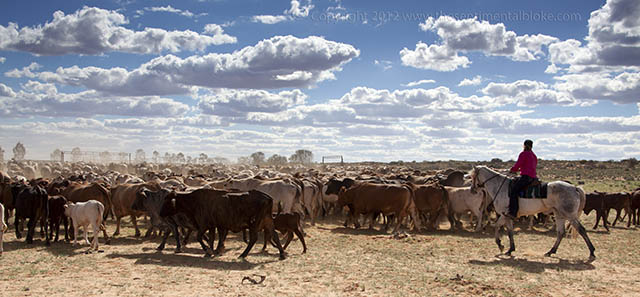 Anna Creek is part of the famous Kidman empire and cattle are trucked here from the company's properties in northern Australia. They spend about a year at Anna Creek before heading south again.
Sophie Evans from South Australia's Clare Valley is a ringer on Anna Creek. Her grandfather was a manager here years ago and now here love of horses has brought her here to work.
It can take days to bring cattle to the yards, and camping out is a regular occurrence.
Once the cattle have reached the yards, this is where the crows nest is invaluable. Essentially the cattle are brought in stages to a run where each animal enters a circular pen.
Head stockman Gordon Warren assesses each of the animals. That's Gordon behind all the rails while aboriginal ringer Gary Gibbs scrambles to safety.
Depending on size, age, and sex Gordon decides the fate of each animal and signals to Sophie, who is operating the crows nest, which gate to open that lets the animal into another pen.
These cattle are immensely strong and some far from docile, so the ability to manually sort them via the crows nest reduces the number of people involved.