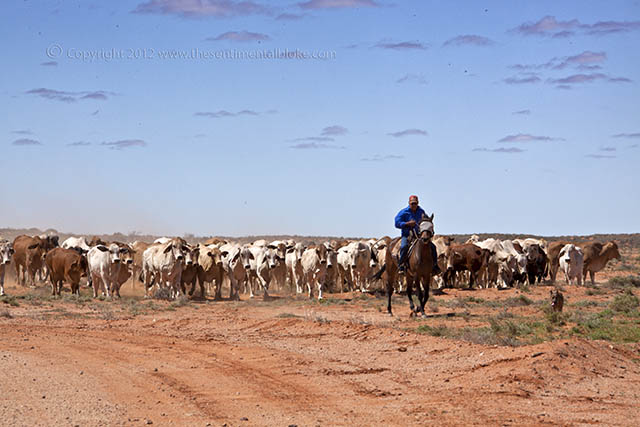 Working Dogs
Posted by Peter MacDonald
On March 17, 2013
1 Comments
Anna Creek Station, Working Dogs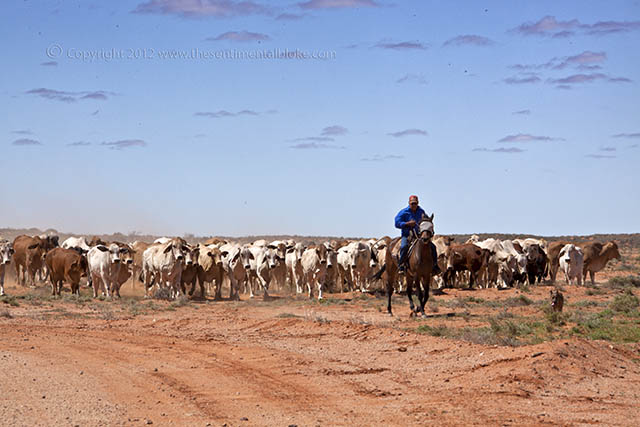 Head stockman Gordon Warren and his dog Lolly leading the herd with a motorbike rider following along behind. A mix of the old and the new on the S. Kidman and Co. Anna Creek station in far north, South Australia.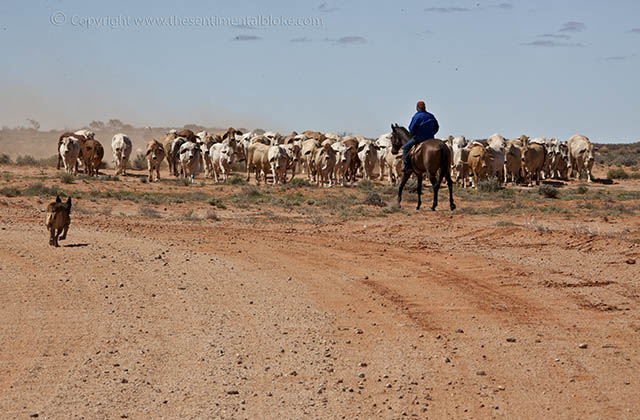 Lolly is an experienced cattle dog and it is fascinating to watch her at work. She almost instinctively knows where to be when things start to go awry.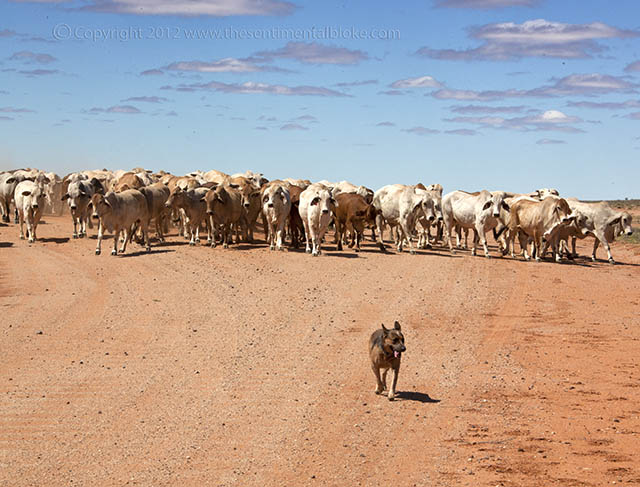 Once the herd is back in formation and heading in the right direction, Lolly is back out in front. After all with all that experience why be eating a lot of dust.