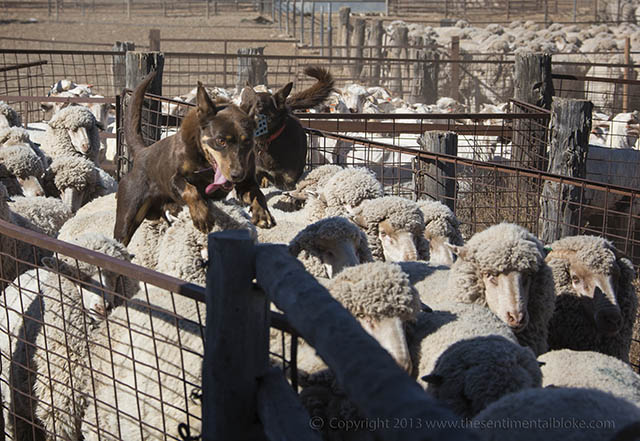 Working Dogs
Posted by Peter MacDonald
On March 14, 2013
0 Comments
Angorichina Station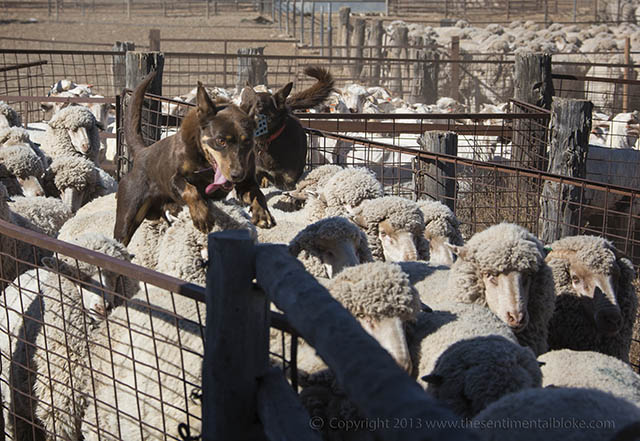 Shearing contractors dogs working sheep into races that lead to the interior of the shearing shed.
The dogs, here working in pairs, are so active they need to be spelled and are rotated with other teams as thousand of sheep are moved in an out of the shed.
Angorichina station, central Flinders Ranges.