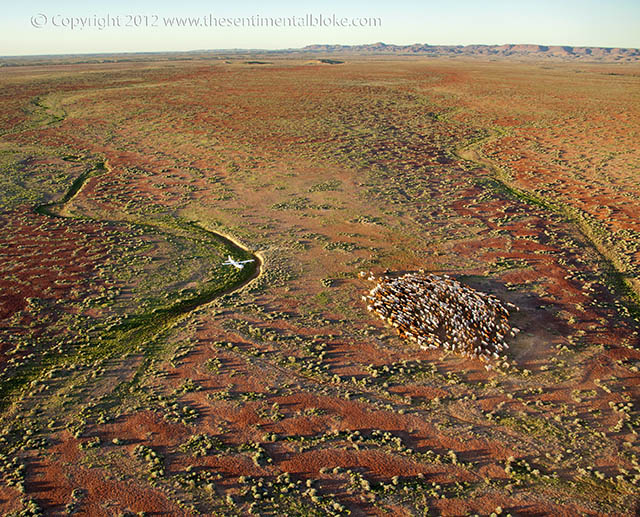 Aerial Ops 3
Posted by Peter MacDonald
On May 23, 2013
3 Comments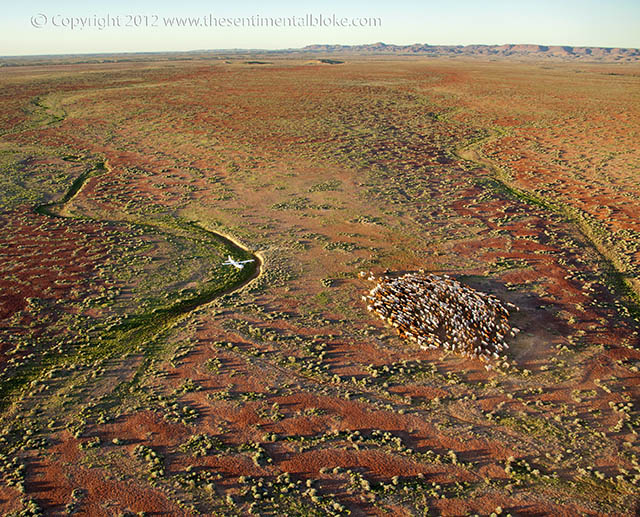 This picture best illustrates for me the vastness of Anna Creek Station.
The KIdman station is the largest in the world. The statistics say it is 6 million acres or 24,000 square kilometres and as big or bigger than some countries, but that is hard to imagine.
This scene, with the Margaret Range in the background is just a tiny part of it.