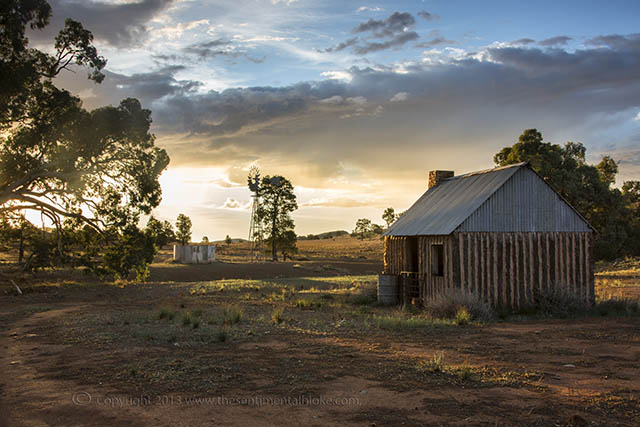 Pug and Pine
Posted by Peter MacDonald
On May 26, 2013
4 Comments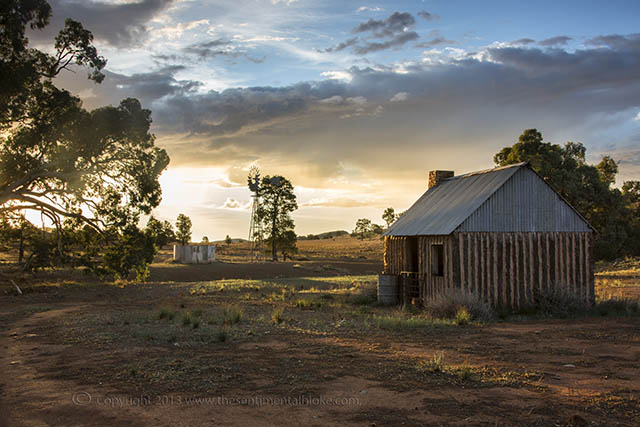 Pug and Pine was a common technique for building houses and huts when the first settlers arrived in the Flinders Ranges.
The trunks of Calitiris pines are cut for the uprights and the gaps filled with wet earth and other materials to form a solid wall.
The pines were in plentiful supply years ago and were used for everything from housing to fences and mining.
This hut is on Gum Creek station.