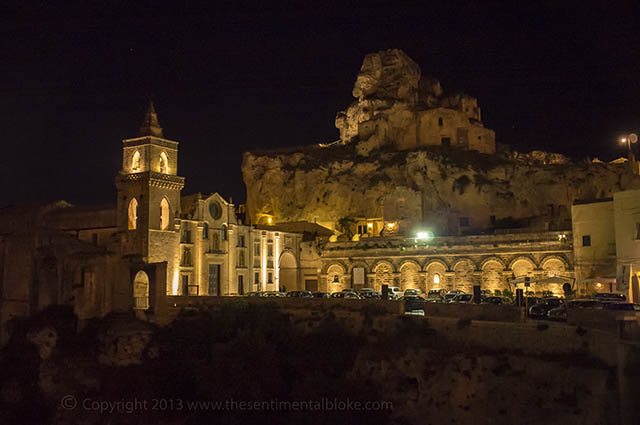 Back to Matera
Posted by Peter MacDonald
On July 18, 2013
1 Comments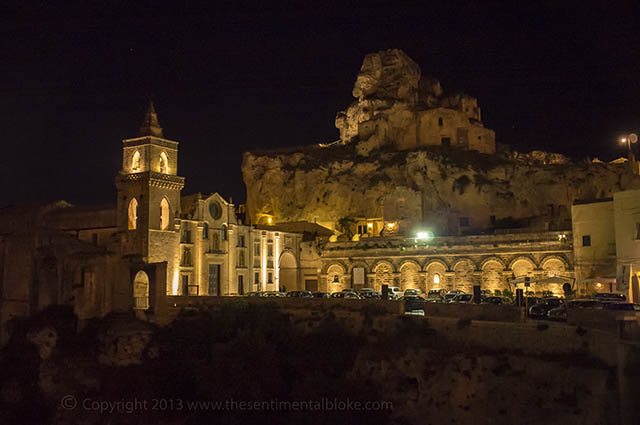 An ancient Italian city without churches…not possible, and Matera, the town where I spent a week on a photographic workshop in June has many – mostly hidden away in the caverns and tunnels that make up this remarkable town.
The most visible is the church of San Pietro Caveoso along the ravine at Matera, and it dates back to 1218. 
It has been rebuilt many times over the centuries, and lost many of its original structural characteristics. 
It was totally restructured during the 17th century, when the present façade and the bell-tower were built.
The rocky outcrop behind dominates the Sasso Caveoso. Inside the rock itself there are churches connected by an inner passageway that forms a single church complex.
There's much to be fascinated by here just in architecture, art and history even if religion isn't the focus.
This photo, and indeed all those taken in Europe were with either a Fuji X100 or the Fuji X-Pro, both of which I had written about earlier.
F2.8, ISO 6400, shutter 1/20th sec. No tripod was used but the camera was rested on the top of a wall.