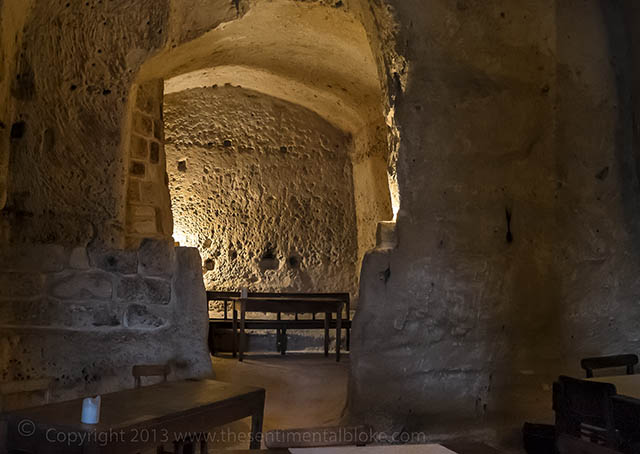 Behind Closed Doors
Posted by Peter MacDonald
On July 23, 2013
1 Comments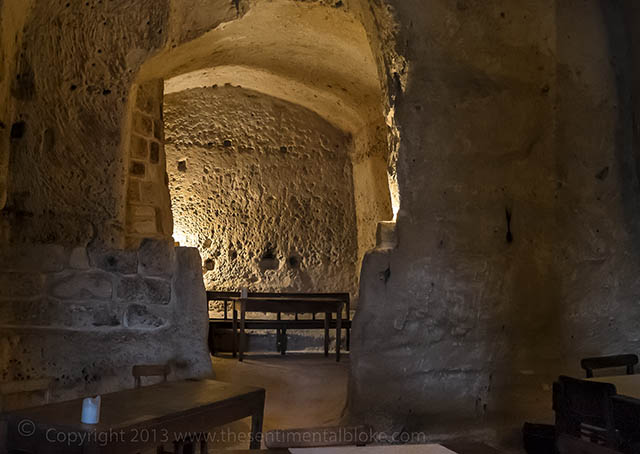 From the apparent chaos of the previous post to the quiet serenity behind the closed doors.
This is where I ate breakfast each morning while on the Matera workshop.
The rooms we stayed in were equally intriguing, luxurious and relaxing…the best nights sleepI have had in ages.
Cave dwelling is a great way to travel. Very similar in fact to the Coopber Pedy dugouts – total silence, constant temperature but with spectacular views.