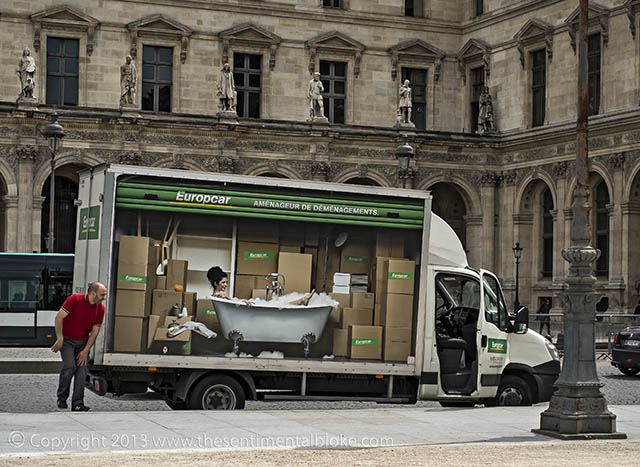 Froth & Bubbles
Posted by Peter MacDonald
On July 28, 2013
4 Comments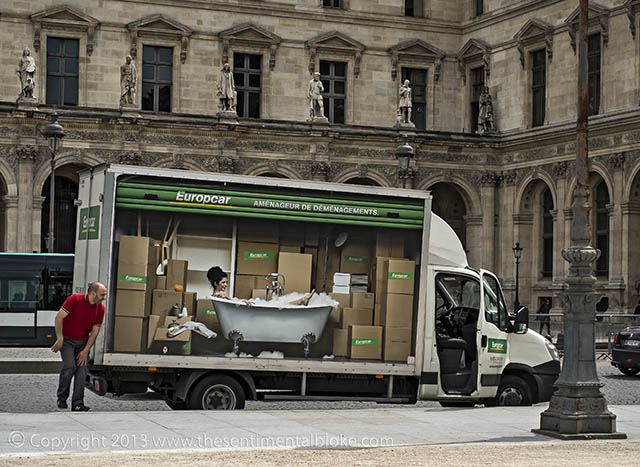 I found this an amusing scene.
All the Greek Gods or perhaps the architects of the French Revolution looking down from the parapets of the Louvre in Paris on a woman taking a bath in a truck.
Yep. Times have changed.
If I had waited another second I might have got the driver in a slightly better position. Damn!!