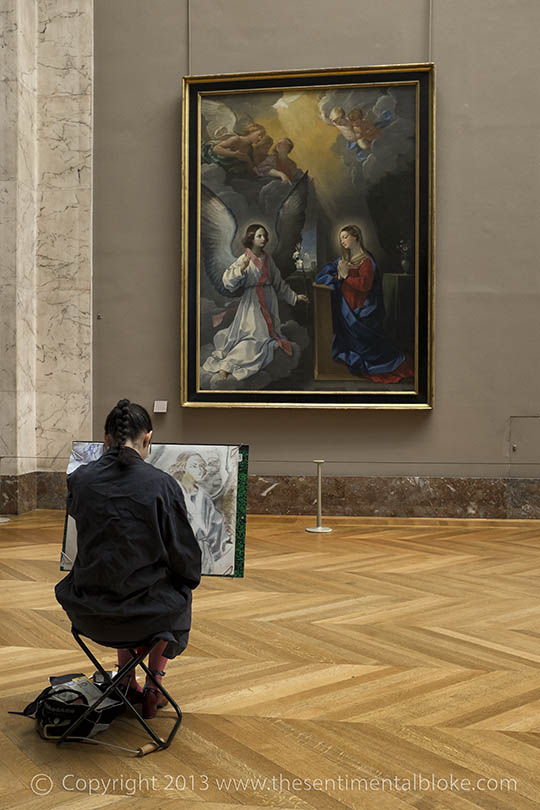 The Louvre
Posted by Peter MacDonald
On July 3, 2013
6 Comments
Since the digital revolution the number of photos taken daily has become an avalanche in the billions.
The number of bad photographs expands wildly while the number of good ones shrinks to a trickle.
The iPhone and its way of taking a photo and similarly many of the cameras manufactured  today where the screen at the back has replaced the viewfinder, almost guarantees a poor quality shot.
The Louvre in Paris with is renown collection of art from around the world, is perhaps one of the most prevalent places to see this phenomenon.
Hoards of people, armed with iPhones, compact cameras and Nikon and Canon cameras with impossibly large lens stalk the halls taking shots of the paintings on the walls or the sculptures all around.
They seem to have little understanding of the works before them. It is is like tick the box, and move on. Few seem to take the time to study the works.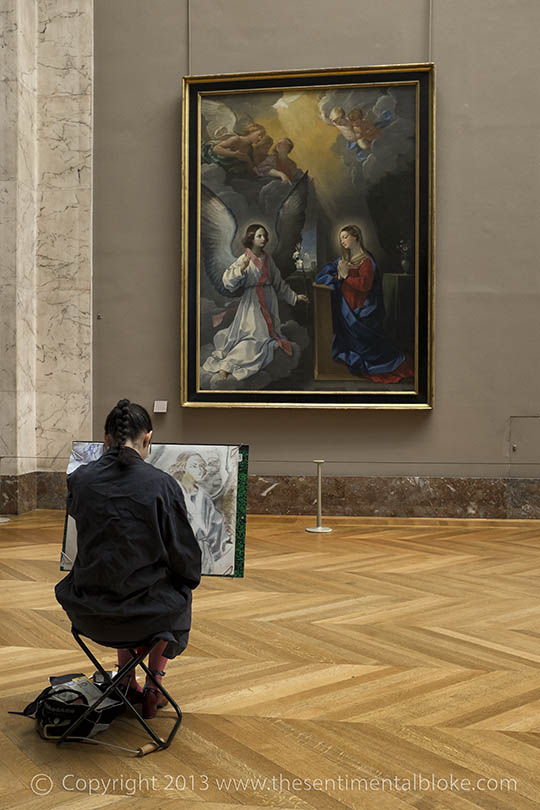 I took this shot because, despite the madness of the tourist throng, it seems to illustrate what the Louvre is really all about.
Totally oblivious to all around her this artist quietly went about her work sketching a portion of a masterpiece before her.
After taking the shot I sat at a nearby rest area for about 20 minutes resting weary legs and watching what was going on around her.
Many had a quick glance at what she was doing, others took a snap and moved on but no one took a shot with her and the painting she was studying, let alone made an attempt to frame it properly.
I am sure that many people gain much from a visit to the Louvre as I did,  but the art of taking good photographs is rapidly dying.