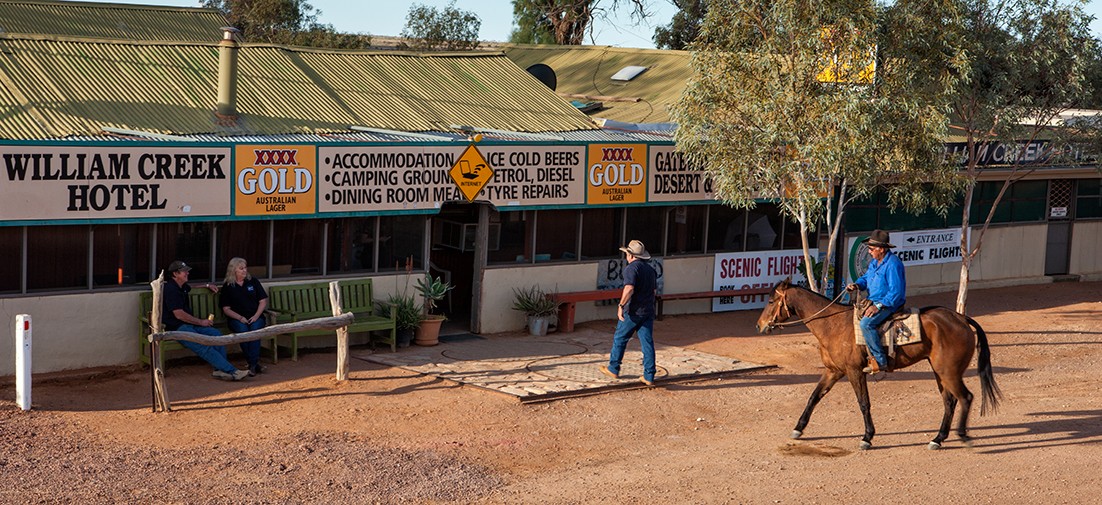 Cold Beer Please
Posted by Peter MacDonald
On September 16, 2013
0 Comments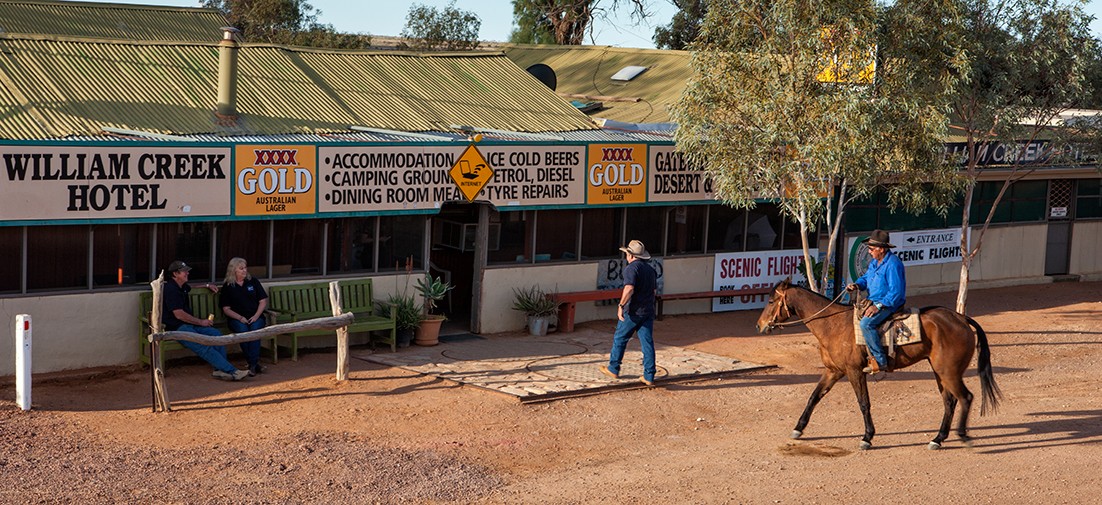 A new owner and a new website for the famous William Creek pub.
I had a bit of fun shooting this shot recently for the webiste.
Norm Simms, manager of Anna Creek Station and head stockman Gordon Warren – that's him on the horse – heading for a cold beer at the end of a day's work.
Norm and Gordie are more used to rolling up in a Toyota ute but Gordie, who is a great horseman will always find an excuse to get up in the saddle.
Like the gallery at Arkaroola, the William Creek pub now has a number of my prints hanging on the walls – pictures taken around William Creek and Anna Creek station.
William Creek would be one of the most isolated towns in Australia, a country known for isolation but it is well worth dropping in for a cold beer, a hearty meal and a look at my pictures.